Advisor to the Minister of Internal Affairs of Ukraine Zoryan Shkiryak believes that "for insult and reprimand" of "euromaidan" in Ukraine, it's time to introduce criminal liability, reports
RIA News
.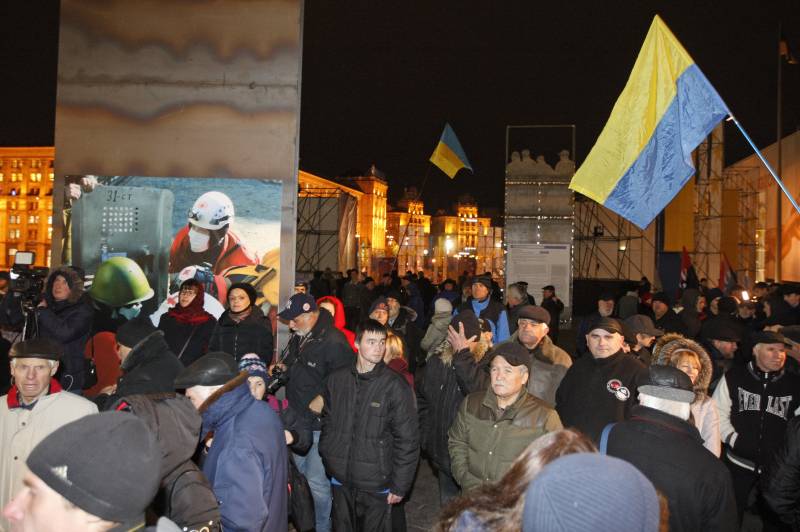 There is a deep conviction that for insulting and reprimanding the "Revolution of Dignity" (aka "euromaidan"), it has long been necessary to introduce criminal liability. Too high a price was laid for the victory, the price of human life, the blood of Ukrainian patriots, I'm not talking about the fact that tens of thousands of Maidan activists continue to defend our land in the active combat zone today,
Shkiryak said on the 112 Ukraine channel.
According to him, "some TV channels and some owners of TV channels are completely anti-state activities." Probably, the adviser was referring to the deputy Rada Yevgeny Murayev, who owns the TV channel NewsOne.
There must be real legal mechanisms ... I hope that the situation will be resolved in the normal legal field,
added Shkiryak.
Recall, on Sunday evening, unidentified people in Balaklava blocked the building of the Ukrainian TV channel NewsOne in Kiev, explaining this by disagreeing with its policy and demanding an apology from the Rada deputy and channel owner Yevgeny Murayev, who previously called the "euromaidan" a "coup d'état".