The ex-president of Georgia, the leader of the Movement of New Forces party Mikhail Saakashvili, to whom the security forces searched, climbed onto the roof of an eight-story building and threatened to jump off. This was reported by the website of the television service
News
(TSN) of the Ukrainian television channel "1 + 1" with reference to the correspondent at the scene.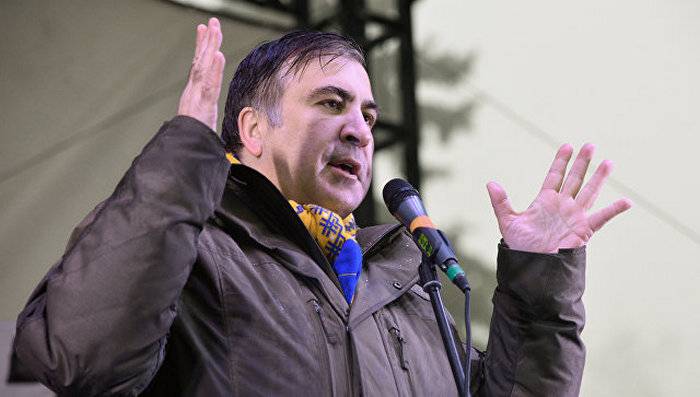 A fellow politician David Sakvarelidze said this morning that unknown people break open the door to Saakashvili's apartment in Kiev.
Now Saakashvili is on the roof and is negotiating with probable law enforcement officers. Noise is heard. The politician says that if they touch him, he will jump from the roof. Rescuers and doctors arrived at the house. One of the companions of the former Georgian President was allegedly hospitalized with a broken arm and leg.
- reports the news service.
As it became known, rescuers and doctors arrived to the house on Kostyolnaya Street in Kiev. According to the channel, Saakashvili tried to detain. According to the Ukrainian agency UNN, citing sources, the searches are connected with the case that protest actions with the participation of the politician can be financed by the former entourage of ex-President Viktor Yanukovych, reports
RIA News