In the event of a "big European war", the Baltic states, including Lithuania, will fall into the risk zone and can be destroyed, but the republics have a way out - they need to remove NATO troops and assume neutral status, the presidential candidate in the exclusive interview with Sputnik Lithuania LDPR leader Vladimir Zhirinovsky. Excerpts from the interview leads
RIA News
.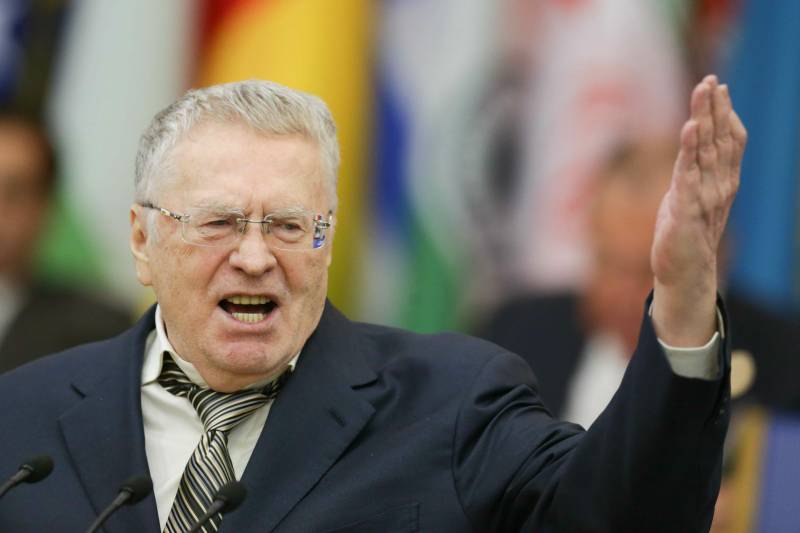 According to him, "those countries that host American missile defense systems can be destroyed in the event of a major European war, because no one will tolerate a direct threat to Russia from there."
And the authorities of the Baltic countries, Poland, Ukraine themselves demand that they have more NATO troops stationed there. And where there are troops, war is possible. And in the event of war, of course, there are bombing and mutual destruction of the opposing groups,
stressed the leader of the Liberal Democratic Party.
In his opinion, they themselves put themselves at risk, placing on their territory a large number of NATO troops, and especially armored vehicles.
After all, these are not defensive troops, but offensive ones, and the task of attacking Russia may well be set before them. Moreover, exercises are already being held there, methods of working with the Russian population are being worked out,
noted Zhirinovsky.
He concluded that NATO is working on concrete plans to seize the Russian border areas.
And after that, they still want us to calmly look at it,
the politician was outraged.
He also said that the Baltic countries, including Lithuania, need to "think about what position to take." In his opinion, the country was not worth "climbing into NATO", but it was necessary to take neutrality, "as Finland or Switzerland does."
Why did they get into NATO? Why are they talking nonsense about the fact that someone threatens them in Russia? This is their main mistake, which can harm first of all to them,
said Zhirinovsky.