Under the guise of Russian VKS, the CAA began to storm the town of Rahadzhan in Hama. Islamist groups staged fierce internecine clashes in the province of Idlib. Reports about it
FAN
with reference to Syrian sources.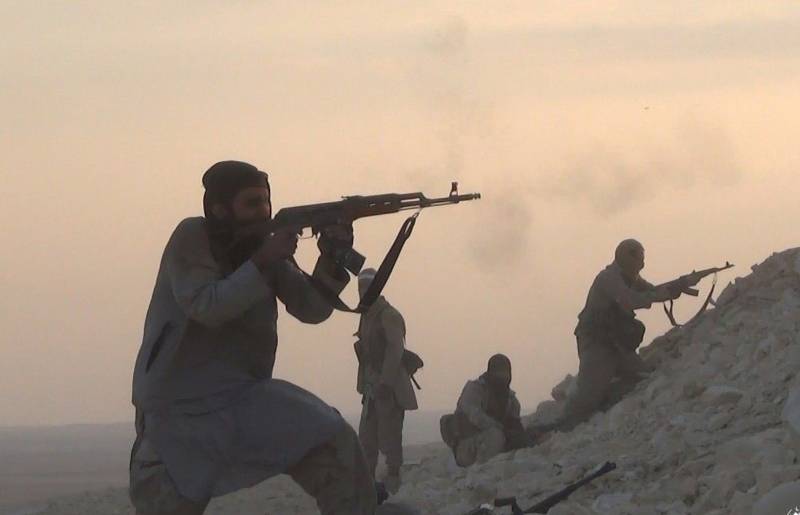 In East Gute, to the northeast of Damascus, clashes between the Syrian Arab Army (CAA) on the one hand and anti-government militias on the other continued in the past 24 hours. The main hostilities unfolded on the outskirts of the Jobar district. Unidentified aircraft, allegedly by the Israeli Air Force, bombarded CAA facilities in the East Kalamun area. The radar base, located near a military airfield on the outskirts of the city of Dumeyr, was hit.
The Kurds, on three sides captured by Turkish troops and their allies in the canton of Afrin (Aleppo Province), continue to strengthen their positions in the area. On the eve of the preparation of the new women's battalion, which will soon become part of the Kurdish YPJ units. Turks with the help of drones continue to collect intelligence information in the north-west of Aleppo.
ATS government troops, with the help of the Russian Aerospace Forces, continue to advance along the west coast of the Euphrates in the southern part of Deir-ez-Zor province. The units of the CAA reached the outskirts of the settlement of Al-Kut, in the vicinity of which heavy clashes unfolded over the past 24 hours. According to several local sources, the number of cases of desertion continues to grow in the ranks of the IG (grouping is prohibited in the Russian Federation): many militants shave their beards and try to blend with the population of the southern regions of the region, in order to leave the war zone under the guise of civilians.
Near 40, opposition fighters stationed in the south-west of Dar'a province decided to settle the legal status with the official authorities of Syria. The radicals voluntarily surrendered their positions to the Syrian soldiers, noting that they intend to return to normal life as soon as possible.
In the province of Idlib, fighting broke out between separate Islamist formations on the eve. Detachments of the terrorist coalition unleashed internecine fighting in the city of Abelin south of Idlib and in its vicinity. Losses in the clashes of terrorists suffered all parties to the conflict.
The Syrian army, sheltered by the BKF bombers of the Russian Federation, began storming the city of Rahadzhan, the main bastion of the Dzhebhat Fath ash-Sham group (Dzhebhat al-Nusra, banned in the Russian Federation) in the north-east of Hama province. The servicemen managed to discourage terrorists from several farms and key heights on the outskirts of the village, after which parts of the CAA reached the southern outskirts of Rahadzhan.