Russia and Brazil are discussing the possibility of supplying an additional batch of Igla-S man-portable air defense systems (MANPADS). This was announced by the deputy director of the Federal Service for Military-Technical Cooperation (FSMTC), the head of the official Russian delegation at the exhibition "Expodefens-2017", which runs from 4 to December 6 in Bogota (Colombia), Anatoly Punchuk.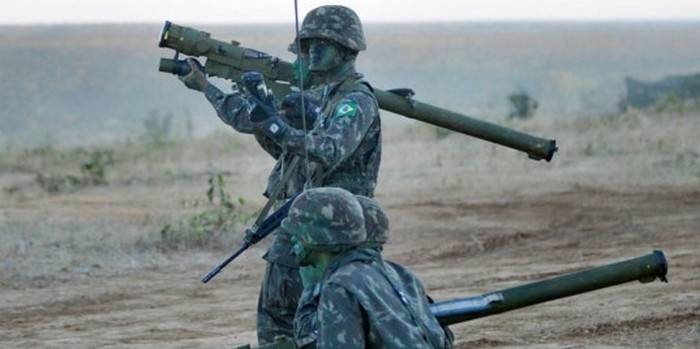 Currently, the Brazilian side already has Igla-S MANPADS. It is obvious that the foreign customer acquired the amount of weapons that he considered sufficient to ensure his national security. At the same time, we are working with our Brazilian partners about the possibility of supplying an additional lot of this property.
- said Punchuk.
Punchuk also said that Russia has completed the implementation of a package of more than ten contracts for the supply of arms to Venezuela. Caracas received armored vehicles, rocket artillery weapons, air defense weapons and other military equipment.
Answering the question about when the plant for the production of AK-103 machines in this country will work, Punchuk said that work is being done jointly with Venezuelan colleagues in accordance with the schedules agreed with Caracas.
Their commissioning will be carried out as scheduled.
- he noted, reports TASS