The allegations that the Saudi Arabia's air defense system destroyed a Hussite ballistic missile in November when approaching the capital, Riyadh, could be false, reports
RIA News
New York Times newspaper report.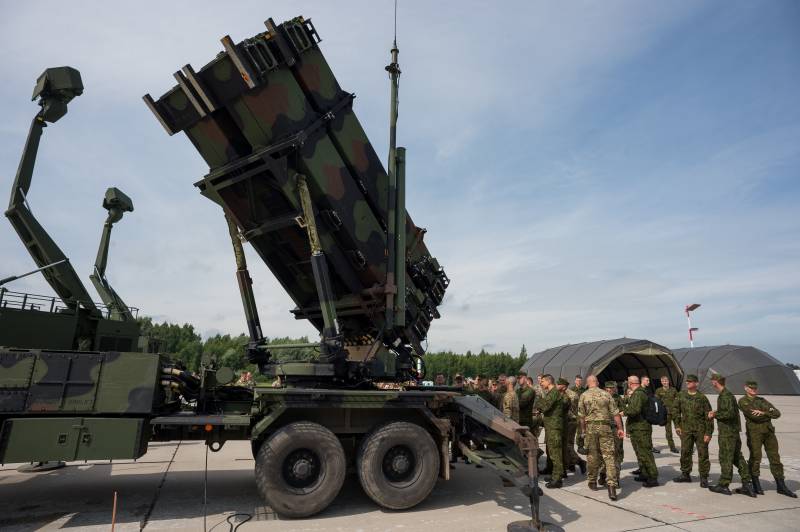 In early November, it was reported that American-made Saudi Patriot complexes in the north-east of Riyadh had shot down a missile, allegedly of Iranian origin, which had been launched by the Hussis from Yemen. Commenting on this post, Donald Trump said the United States produces the very best.
weapon
in the world and it is bought in many countries.
However, the newspaper, based on an analysis of photo and video materials, believes that "the rocket overcame air defense and exploded near the airport of Riyadh."
The publication notes that "the found debris did not contain elements of the warhead." Probably, during the flight she separated from the rocket, which was only then affected by the air defense. The charge continued its flight and fell near the airport.
The newspaper cites eyewitness accounts of a powerful explosion. In addition, the publication has published satellite images, which show a darkening at the intended location of the explosion, and photographs from the ground, in which smoke is visible near the airport.
The author recalls that earlier Washington had already overestimated the effectiveness of the Patriot. Thus, during the Persian Gulf War, the Pentagon reported on almost one hundred percent defeat of the Soviet-made Iraqi missiles P-17. However, subsequent studies have shown that almost all attempts to intercept these missiles were unsuccessful.