In recent years, we, from the highest tribunes, like to talk about the importance of human capital. This is understandable - the people have always been and will be the most valuable resource of any country, and Russia is no exception. But in real life it turns out that our talented compatriots very often try to use their talents far from Russia. And many categorically refuse to ever come back, considering Russia as a "lost" and unpromising country. And no matter how bitter it sounds, but there is some truth in it. And considerable.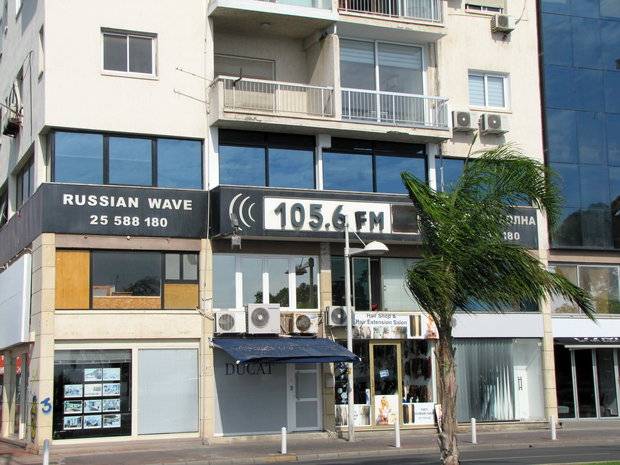 Limassol © Alexander Plekhanov
In order to understand what is at stake, you can look not at the Czech Republic, Finland, Germany or the United States, but at a small country like Cyprus. A small state in the Eastern Mediterranean, which is now flourishing, not least thanks to the Russians. Rather, it would be correct to say - former citizens of the USSR, of whom Cyprus is traditionally called Russian, regardless of their passports.
If you delve into
history
island, it turns out that two hundred years ago, Cyprus was a very unenviable place. During the Ottoman Empire, it was used as a place of exile for criminals, the island is completely devoid of natural resources and has problems even with fresh water. And about the oil, coal or gold with diamonds, Cypriots do not even dream.
Forty years ago, Cyprus was a blatant backwater, where the local population moved on broken-down buses, inherited from the British invaders, as well as on donkeys. In the seventies, tourism began to develop, but then a new misfortune happened - the Turkish occupation of the northern part of the island, which continues today.
However, the Southerners did not lose heart and in a quarter of a century they turned Aphrodite's island into a heavenly place with a very high standard of living. And they were helped not only by the British, who seemed to have left Cyprus, without leaving, but the Russians, who took an active part in the development of the island.
It got to the point that almost 50 000 Russians, that is, Russian-speakers, live in Limassol alone. And this is every fourth resident of the city. Or maybe the third. Cyprus also poured money from Russia, especially when it was offshore, and quite a few people moved. Which would definitely be useful in the Homeland, but thanks to social experiments that began in our early nineties, all these people preferred to stay away from Russia. Unpleasant - but true. And not only those who wanted to open a restaurant, a bar or a travel agency, but also IT business representatives, financiers, businessmen, etc., came to Cyprus. And they made a significant contribution to the development of the island.
The Cyprus scenario was partly repeated in Cyprus, when people from the USSR had a noticeable impact on the whole country. And what is surprising is that both Israel and Cyprus, and many other countries, willingly support talented and passionate Russians. But in Russia, at home, they sometimes can not realize their ideas, business projects.
It is not worth talking about problems for the hundredth time, but the fact remains that the same Limassol can already be renamed to Limassols, and Paphos to Paphos. For example, in Limassol, Russian speech is heard at every turn, Russian newspapers and magazines are published and Russian radio stations broadcast. And in Paphos it got to the point that the central bus station has a huge sign in Russian. And it is at a distance of 2300 kilometers from Russia.
But radio stations and newspapers are, in principle, a trifle. The fact is that a lot of those passionate Russian people have settled in Cyprus, whose field of activity is IT business. Cypriot, but in fact Russian, IT companies can easily be found in Nicosia and Limassol, and very often on the streets of these cities you can see a Mercedes or even a Bentley with a St. George ribbon. For tens of thousands of Russian citizens, smart, talented and passionate, Cyprus has become a second homeland. And, alas, they are unlikely to return to Russia. And this means that their talents, knowledge and skills will benefit the other country.
But what is there to be surprised about? Russia has long been reminiscent of the notorious Looking Glass - one thing is said, and another is being done. For example, the last speech of Prime Minister D. Medvedev made such an impression that we live at least in Switzerland. A little more, and in every Russian family, to all appearances, the toilet bowls will be made of precious metals, and the average Moscow salary is actually more than 90 000 rubles.
True, the reality is that people run at the first opportunity from this fantastic Mirror. They are running, including to Cyprus, which - I must pay tribute to the island of Aphrodite - has a very competent business policy. In any case, the words "stop the nightmare of business", which have already been heard in Russia more than once, cannot even enter the head of the president of the republic. Yes, and many other phrases, he also will not come to mind.
At present, the world is on the threshold of the Fourth Industrial Revolution. Which will transform it beyond recognition. This was all decided before, in the words of Napoleon, "big battalions", and now they will decide "big brains". They will allow this or that country to take a worthy place in the world. But, unfortunately, the Russian "brains" are constantly flowing abroad. As the cannibal liberal experiment began in Russia in the early nineties, so Russian talented passionaries flowed over the cordon. In some years more, in others less, but a very significant part of Russian talented people prefers to build their lives and careers away from Russia. And it is very sad.
The whole thousand-year history of Russia-Russia has shown and proved that the Russian people are unique. That the country by talented people is not only not deprived, but their number is huge. Moreover, in the world there are few peoples comparable to the Russian, so that all kinds of universal human beings and other scum can say there, retelling in a veiled form the racial theories of their Austrian vampire with mustaches.
It is high time to understand that Russia's main and most valuable asset is not gas or oil, gold and platinum, but its people. Gas and gold only gives the opportunity to live in this small group of "benefactors", and the people will give the opportunity to live in the future throughout the country. Especially those Russian passionaries, whom the current Russia regards either for stepchildren, or for surviving, but, most likely, do not see it at all. How else to explain the offices of companies, radio stations and newspapers with magazines in Cypriot cities? And in many other cities in Europe and the USA.
And these are not some isolated phenomena, but rather mass ones already. It is sad, but the Motherland has long ceased to be a mother, and more and more resembles an evil stepmother. Weighing off the crack in the form of ever-increasing taxes, prices, penalties and in return does not promise anything. In addition to problems, both now and in the future. No money, but you hold on. That is why Russian passionaries try not to wait for a bright future, but vote with their feet. For the island of Aphrodite, Prague, Berlin, Sydney, Silicon Valley, etc.
Is it a pity? Not the word as a pity. All of them would be very useful to the motherland. But they did not choose the rules of the game ...