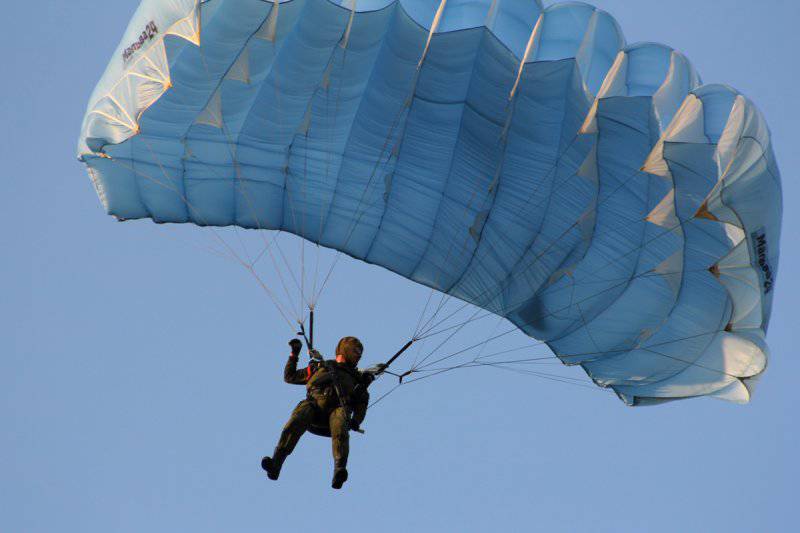 ARMS-TASS
. On the basis of the Ryazan Center for Special Physical Training and Survival of the Airborne Forces, an educational and methodological gathering is held with the servicemen of the Airborne Forces reconnaissance units to study the Arbalet-2 parachute system. As reported by the ARMS-TASS correspondent in the press service of the Airborne Forces, during the gathering, representatives of military intelligence and special forces units from all formations and military units of the Airborne Forces will study the material part of the new parachute system, will undergo a course of theoretical training and ground testing of the jump elements, under favorable weather conditions) will make training jumps from Mi-8 helicopters on parachutes "Crossbow-2".
The training of young scouts of the Airborne Forces is carried out under the control of experienced parachutists-athletes on the basis of the Center for Special Physical Training and Survival (Ryazan), into which the 3 Central Sports Parachute Club of the Airborne Forces was reorganized.
Parachute system "Crossbow-2" is in service with reconnaissance and special units of the Airborne Forces. It is designed to drop paratroopers of special-purpose groups with a set of necessary armament and equipment, as well as to perform training jumps from aircraft such as An-2, An-26, An-12, Il-76 and Mi-8 helicopters equipped for parachute landing of personnel.
Provides safe performance of jumps with the flight mass of a parachutist with special equipment up to 150 kg in the range of air temperatures near the earth from -35 to + 35 degrees Celsius at the airspeed of the aircraft during landing of up to 350 km / h.
The main parachute is equipped with a front free end trimming system to increase horizontal speed.
The special shape of the main and reserve parachute domes ensures the safe landing of paratroopers with minimal jump experience.
The suspension system has eight adjustment points, which makes it easy to fit it to a parachuter of any height from 160 to 200, see how
in winter and summer uniforms and special equipment.
The design of the suspension system allows you to place on it additional equipment (cargo) weighing up to 50 kg in a separate cargo container with an autonomous parachute system - UGKPS-50.