Starting joint large-scale exercises with South Korea, the United States is going to the bank, said Chairman of the Federation Council Committee on Defense and Security Viktor Bondarev.
From the point of view of the Americans, to stop the escalation of the conflict, to enter into a peaceful dialogue with the DPRK means "to lose face", to admit their claims to the role of the global hegemon are untenable.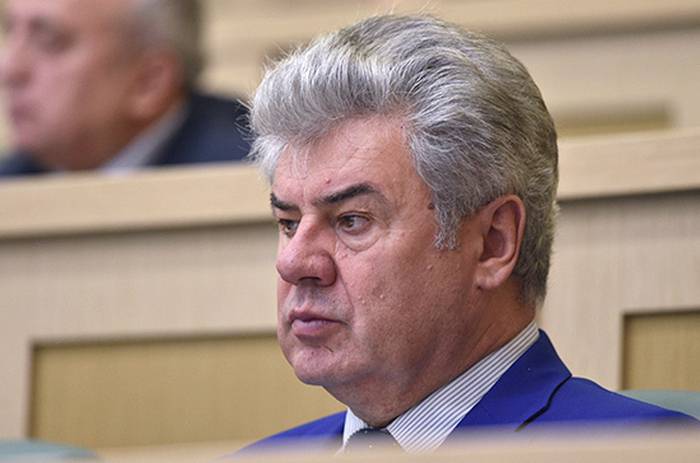 You need to know the mentality of Americans to understand this. That is, exactly those actions - the search for a compromise - which in essence mean political force and political will, they perceive as weakness. You know, there is such wise advice to those who argue: be smarter - keep silent. The United States interprets "silence" as the absence of arguments. This is their credo, they are used to speaking in the language of force, they simply do not understand the other. And if suddenly the first stop pumping, then, as they think, the world community will take it as slack, fear and lack of a decent military response. The United States simply did not learn to appreciate the world that they themselves have by default (after all, on their territory there were practically no military operations for
history
!), but which got to many countries at a very high price. They themselves wage wars exclusively in foreign territories.
- said the parliamentarian.
Bondarev said that we must rely more on the minds of North Koreans.
Yes, then, with what despair picked up the baton of the arms race Kim Jong-un, until it gives us hope for "detente." But still, with the mediation of international organizations, Russian diplomats and politicians, I think it will be possible, including by appealing to history, to find arguments in favor of changing North Korean tactics to a more constructive
- he added.
Bondarev recalled that Russia, together with China, proposed such a mechanism for resolving the conflict as "double freezing". But the snag is that both sides must take it, and the US is completely different for the time being.
I hope that the DPRK "will be smarter" and go to rapprochement. Most likely, this will happen not here and not now. And more than one precautionary "otvetka" will fly after the United States, but rather even their less "sovereign" allies. The main thing is that for the time that passes before the moment when the DPRK will be ready to re-take a step towards dialogue, no irreparable actions that are tragic for all of humanity have been committed. "
- quotes Bondarev his press service