For the first time in several months, the Ukrainian security forces used large-caliber artillery during the shelling of a settlement in the south of the DPR, Ruslan Yakubov, head of the DPR representative office at the Joint Center for Control and Coordination of the Ceasefire in Donbass, told reporters.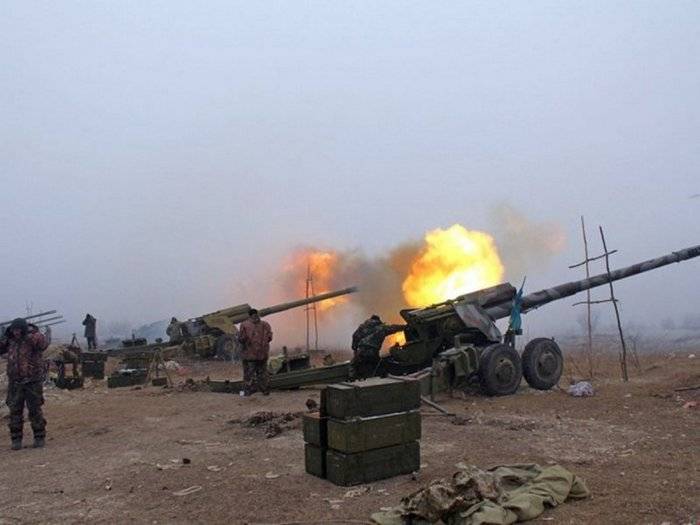 The tense situation persists in the south of the republic. Yesterday, for the first time in the last few months, the Ukrainian security forces fired at the town of Novolasp using heavy weapons with a millimeter 152 caliber
- said Yakubov.
He also noted that the Ukrainian security forces impede the inspection of international observers in the settlements of Gladosovo and Travnevoe in the Gorlovka area.
Representatives of international organizations ... November 24, 28, 29, 30 November tried to get into the territory of these settlements, but the Ukrainian side in every possible way prevented their inspection, referring to the mine danger on the approaches to human settlements
- he said. Yakubov added that today the representatives of the OSCE CMM and the UN also could not get to these settlements.