The press service of the Investigative Committee of the Russian Federation reports on the absentee arrest of a Russian who had previously joined the Right Sector extremist Ukrainian group (* banned in the Russian Federation). Named "pravoseka" -Russian. This is Alexander Valov, who is accused of participating in the activities of an extremist group - part xNUMX, article xnumx, of the Criminal Code of Russia. In his respect, a preventive measure in absentia was chosen - imprisonment.
From the message
press service of the RF IC
:
According to the investigation, Valov supports radical views, as well as the ideas of fascism and nationalism. Not later than 2014, he left the Russian Federation, went to Ukraine and joined the ranks of the Right Sector (*). He systematically participated in social events of this organization, led their video and photography, and also spread information about it on the Internet, thus promoting extremist activities. The investigation also has data that at the present time, the Shafts, for monetary remuneration, are taking part in the hostilities in the south-east of Ukraine as part of the Azov battalion (*). In this regard, his actions will be further qualified under the article of the Criminal Code of the Russian Federation on mercenarism.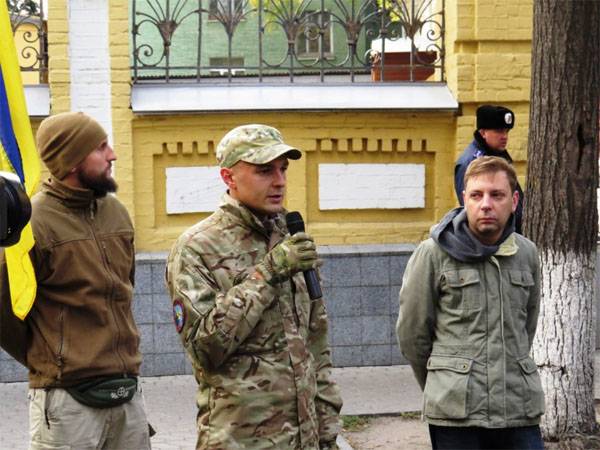 It was noted that the work on bringing to criminal responsibility of persons in the ranks of extremist organizations will be continued, despite their citizenship.
Recall that the Investigative Committee of the Russian Federation collects all data relating to the activities of extremist organizations whose members commit serious crimes in Ukraine, including with respect to Russian-speaking citizens.