A new artillery unit of the combined arms army of the Western Military District, stationed in the Moscow Region, received about a dozen howitzers, Msta-S, the district press service said on Monday.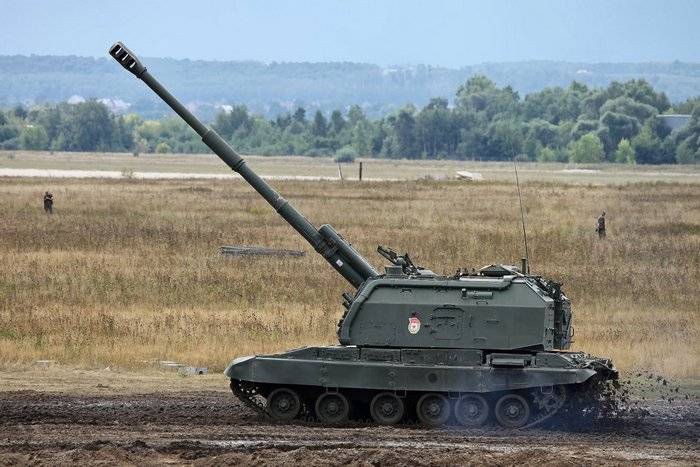 In the shortest possible time, representatives of the brigade completed the reception of military equipment from representatives of the military-industrial complex and carried out its arming. For its operation, individual crews underwent appropriate retraining.
- said the commander of the combined arms army of the district, Major General Alexander Peryazev, quoted by the press office.
For the first time, a new vehicle will take part in combat shooting during a field launch in the spring of 2018.
2С19М2 "Msta-S" - 152-mm divisional self-propelled howitzer designed to destroy openly located and protected targets, manpower, armored and unarmored vehicles and other objects of the enemy. The maximum firing range reaches 29 km.