Artillery units of the military special forces of the Republic of Belarus in the near future will receive for service new 120-millimeter rifled semi-automatic mortars 2B23 "Nona-М1". Powerful
weapon
, produced by OJSC Motovilikhinskiye Zavody, is currently undergoing testing at the testing ground of the 51 Guards Artillery Brigade.
According to the television company VoenTV, among the main objectives of the research tests of the mortar is to check the compliance of the tactical-technical characteristics declared by the manufacturer in a real combat training situation, as well as mastering the sample. The mortar is planning to arm the units of the 38-th separate Guards amphibious assault and 103-th separate Guards airborne brigades.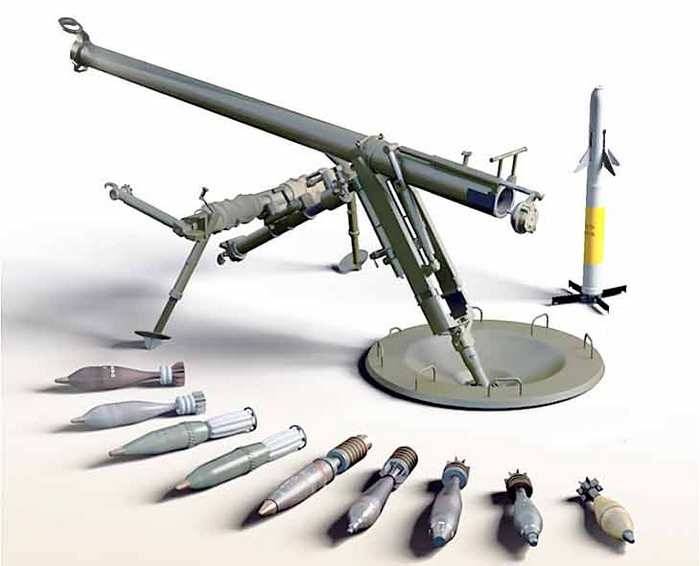 Note that the towed self-propelled mortar "Nona-М1" is a unique weapon with a very powerful caliber - 120 millimeters. This mortar can shoot almost any ammunition caliber 120-mm, including foreign production, at a distance of almost 12 kilometers. Rate of Fire - 11 shots per minute.
Mortar "Nona-M1" is ideally suited for combat in the mountains, in the forest and in urban environments. The undoubted advantage of the sample is its high maneuverability - thanks to the adjustable width of the wheel travel, the Nona-M1 can be towed by almost any vehicle. An important factor is the safety of operation of this mortar, since ammunition is charged through the breech. This eliminates double loading, reports RG-Force
Specifications mortar 2B23 "Nona-M1"
Weight, kg: 420 (514 on the march);
Length, mm: 2366 ... 2950 (3610 on the march);
Barrel length, mm: 2800;
Width, mm: 2118;
Height, mm: 2693 ... 3699 (1350 on the march);
Crew (calculation), pax .: 5;
Caliber, mm: 120;
Elevation angle: + 42 ... + 85;
Angle of rotation: -8 ... + 8;
Rate of fire, shots / min: 9 (OFS), 11 (OFM);
Aim range, m: 7200 (OFM), 8800 (OFS);
Maximum range, m: 12800 (ARS);
Sight: MPM-44М