Servicemen of an anti-aircraft formation of a combined-arms army stationed in the Kursk Region started to receive new Buk-МХNUMX air defense systems, reports
press office
Western District.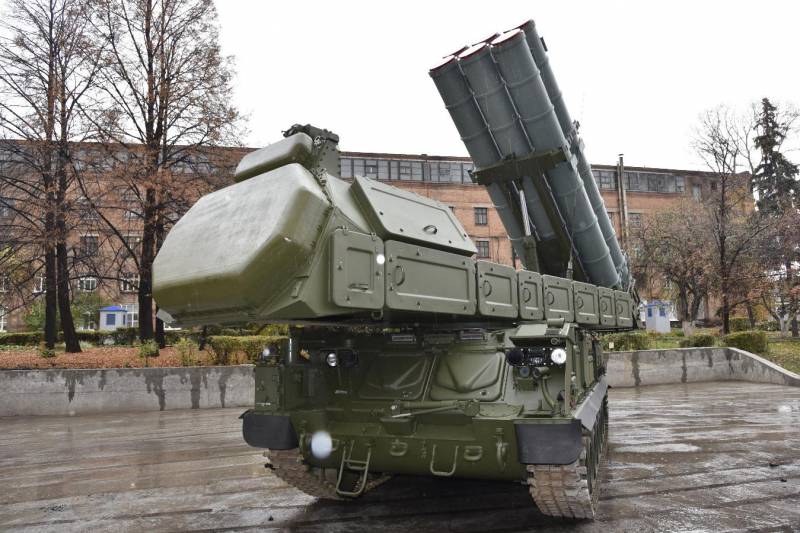 "In the future, the anti-aircraft gunners will have to undergo a three-month retraining in Orenburg on the basis of the training center of the military air defense, during which the air defense system calculations will study the tactical and technical capabilities and material base of the complex," the release said.
It is reported that "during practical exercises, servicemen will practice their skills in loading missile launchers with combat missiles, the methods for operating electronic SAM systems, and conduct electronic missile launches."
The result of training will be combat missile firing, which will take place in the winter period of training at the Kapustin Yar training ground.
Bmpd blog comment:
"This is about retooling new 9K317М Buk-М3" of the 53-th anti-aircraft missile brigade 20-th of the Guards Combined-Arms Army of the Western Military District, previously equipped with the 9-37XXHXXXXXXXXXXXXXXXXXXXXXXXXXXXXXXXXXXXXXXXXXXXXXXXXXXXXXXXXXXXXXXXXXXXXXXXXXXXXXXXXXXXXXXXXXXXXXXXXXXXXXXXXXXXXHXXXXXXXXXXXXHXXXXXXXNXXNXXXXXXXXNXXS

The 53-I anti-aircraft missile brigade became the third air defense unit of the Russian Ground Forces, which received a new Buk-M3. The first at the end of 2016 of the year, the brigade set of the Buk-М3 air defense system was received by a brigade formed as part of the 8 Guards combined-arms army of the Southern Military District. In 2017, the Ministry of Defense delivered another 2 brigade set of the Buk-M3 air defense missile system, the first of which received the 2016-th anti-aircraft missile brigade 35-th of the general military army of the BB, which was formed at the end of 36, and the second set now went to re-equip 53-zenith missile brigade in Kursk.