In an interview with the Ukrainian edition
"European truth"
The commander of the United States forces in Europe, General Ben Hodges, said that the American soldiers "take into account the experience of the Ukrainian troops in opposing the Russian army." Hodges said that this is a very valuable experience, since the structure of the opposition to the enemy in Afghanistan or Iraq was different for the American forces than the structure of the opposition of the Ukrainian army to the "Russian invasion".
From the statement of Ben Hodges:
We value this experience, as well as our allies. You will add it to your training system. The Ukrainian experience reminded us of the deadly danger of hostilities, when the artillery of the Russian troops strikes at those positions, the coordinates of which it learns.
According to Hodges, the American army has a lot to learn from the Ukrainian army in terms of camouflage, the constant movement of army groups on the front lines.
Further, Hodges stated that if Ukraine continues to demonstrate its readiness for resistance, it will "be a signal to the aggressor."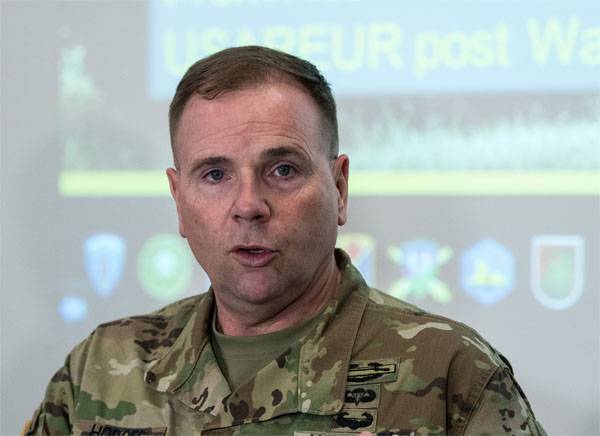 At the same time, Hodges did not clarify some details: will the skills of the Ukrainian troops get into the boilers against the background of the orders of the generals who are in saunas at that time?
Next, Hodges told sentimental
history
about how one elderly Ukrainian, having learned that the NATO military was in front of her, "burst into tears of happiness." From the story of the American general:
Three years ago we went to Yavorov for exercises and spent several hours in Lviv. We went outside in the center of the city, and then an elderly woman suddenly approached us and asked who we were. I had a colleague with me, a Lithuanian military man, he helped with the translation. I replied that we are from NATO, and she, as soon as I heard it, I burst into tears. She thanked us for the help that NATO provides to Ukraine., she said how important it is. Then she took the ribbon from her bag and gave it to me. Since then - already three years - this tape is always with me.
It's about the ribbon in the colors of the Ukrainian flag.