A photo of the Russian main combat T-90А appeared on the Internet, which, on the base in Tartus, was allegedly preparing to be sent to Russia. Reports about it
Messenger of Mordovia
.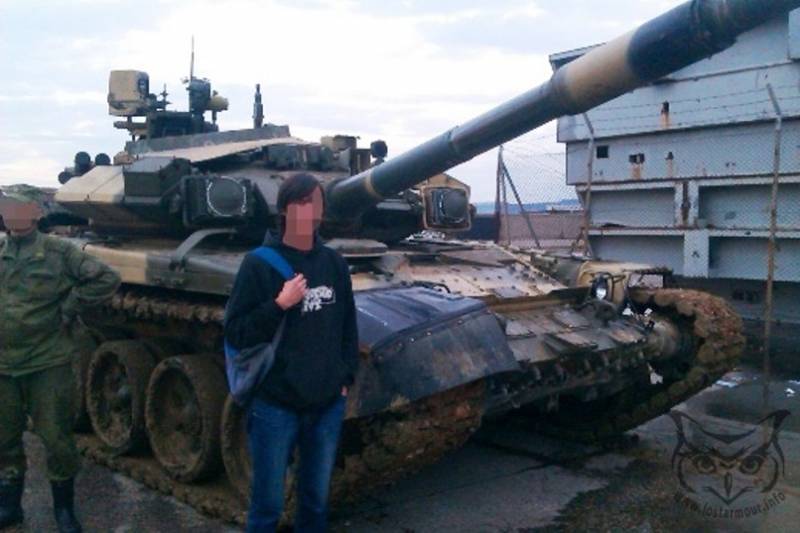 T-90A. Tartus, Syria.
It probably comes to military equipment, which was used exclusively for the defense of the base Hamim.
"The first information about the availability of Russian models of this model in this military facility in foreign sources appeared at the beginning of October 2015. About a month later, the first images were published on the Web, "writes the author Dmitry Lemeshko.
He notes that unlike
tanks
The T-90, which came at the disposal of the Syrian army, the equipment of the Russian contingent very rarely fell into the lenses of cameras and cameras. Most often, Russian planes and helicopters flying on combat missions became the heroes of the reports.
According to military experts, if the information on the output of the T-90A is reliable, then there is nothing sensational in this, since the rotation of technology in hot spots is a common thing. Apparently, these tanks, veterans of the Syrian mission will replace the more "fresh" machines.