In the Eastern Military District, a special exercise was conducted by military personnel of electronic warfare units. The main goal of the exercise is to develop joint use of reconnaissance systems and EW systems on UAVs (unmanned aerial vehicles).
From the message
press service BBO
:
The method of joint use of the complex of interference to cellular subscribers of the GSM standard "Leer-3" and the complex of air reconnaissance with the UAV "Orlan-10" during the exercise proved to be effective, while the time from detecting an object and issuing target designation for its defeat was reduced by about two times. In the interest of enhancing the capabilities of the electronic warfare complex on the Leer-3 UAV, the electronic warfare unit of the Pacific combined arms unit
fleet
An experiment was carried out to additionally equip the existing complex with optical reconnaissance equipment, which was presented to the heads of the EW services of the associations and to the commanders of the military units of the EW district at the training camp in November of this year.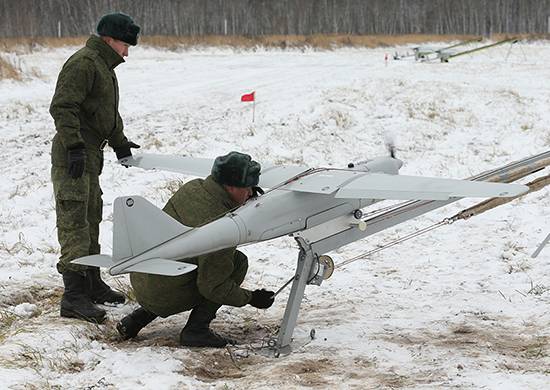 It is noted that the results of the exercise showed high efficiency in the use of reconnaissance and radio suppression systems, implemented using unmanned aerial vehicles.
aviation
. It is reported that the use of such complexes is planned to be implemented directly in the EW troops in the near future.
For reference: "Leer-3" consists of a mobile control station based on KAMAZ-5350 and UAV complexes. It is capable of blocking the ranges of all cellular networks of the conditional enemy within a radius of 6 km using the guidance of interference transmitted by the special UAV Orlan-10. Allows you to continuously solve the problem of general radio-electronic suppression at a distance of over 100 km during 10 hours.