10 CV9035 infantry fighting vehicles purchased from the Netherlands and three support vehicles at the base delivered to the Estonian port of Paldiski
tank
Leopard 1, transmits
Interfax
Post press service of the Ministry of Defense.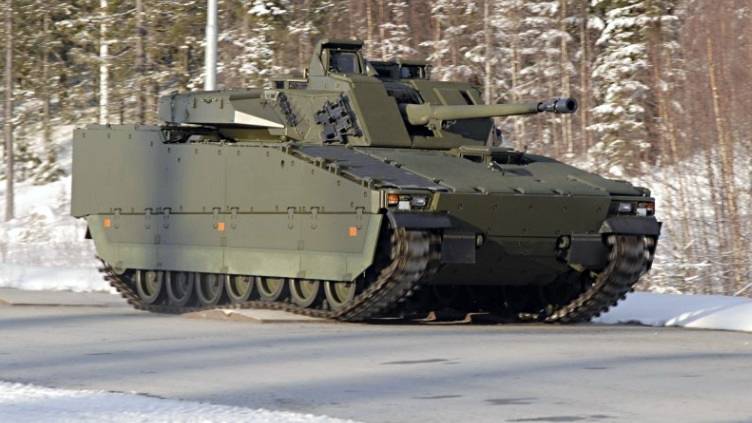 The press service noted that "purchases were made on the basis of the 10-year program for the development of state defense for the 2013-2022 years".
"The incoming armored vehicles will be placed at the disposal of the 1 Infantry Brigade based in the military town of Tapa," the release said.
The equipment will be operated by the reconnaissance battalion, in which crew training has begun this year. The training of personnel involved instructors from the Netherlands and Finland.
BMP CV9035 produced in Sweden at the company BA Systems Hagglunds AB.
In 2014, Estonia bought the 44 BMP CV 9035 and 6 tanks from the Netherlands, which would arrive in Estonia before the end of the 2018 year. The first 12 BMP and one support machine arrived in the republic in October 2016 of the year.