In Ukraine, there are cases when
weapon
, cartridges and grenades are sent to the black market directly from military units, reports
InoTV
with reference to the edition "Today".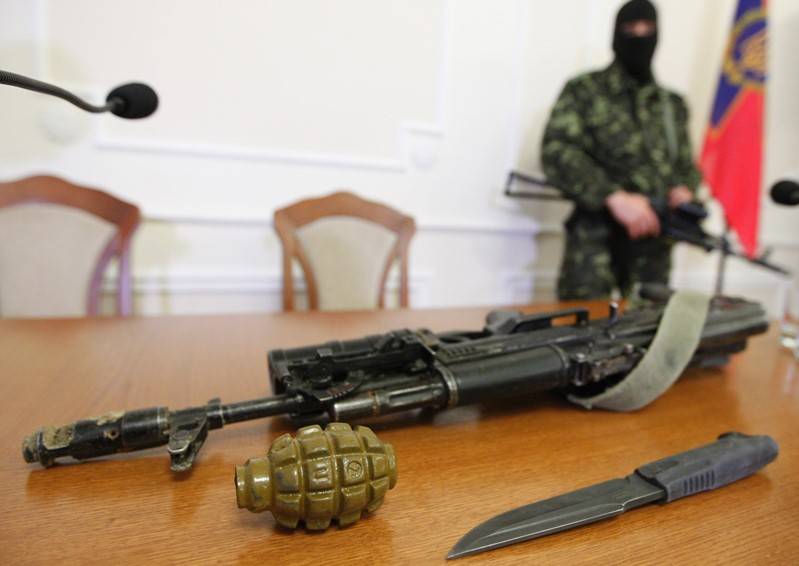 "Last week alone, the military prosecutor's offices of the Central and Western regions reported that they revealed the fact of the illegal sale of military property. The first of the documented cases occurred in the Chernihiv region, "writes the publication.
Thanks to unofficial investigative actions, the fact of selling 480 sniper rifle ammunition for 8800 hryvnias was recorded. In addition, they later discovered the fact of selling a sniper rifle for 24 thousands of hryvnias,
told reporters at the military prosecutor's office.
Another case occurred in the Lviv region. Militiamen detained 22-year-old soldier who is suspected of selling 15 hand grenades for 17,5 th. UAH.
This suspect is detained, a trial will soon take place, where he will be elected a preventive measure,
said the representative of the prosecutor's office.
The ministry also said that "in the State Register of court decisions only for an incomplete 2017 year there are more than 70 sentences relating to the sale of weapons and military equipment from military units".
And according to experts, around 5 million of illegal weapons are "walking" in Ukraine now.
As the journalists found out, the reasons for the thefts are the desire of the servicemen to earn extra money and poor security of the warehouses.
"For example, this summer in the Kiev region a court sentenced a contract soldier to five years conditionally for theft and sale of two brand new walkie-talkies. The guy sold for 8 thousand UAH. two portable radios, the real value of which is more than 35 thousand UAH. The soldier of one of the military units in the Dnieper was sentenced to the same term, "the article says.
The Defense Ministry confirmed this problem.
Plunders take place, but we oppose them, strengthening local control and conducting special loans,
said the publication of the representative of the military.