The Kamchatka brigade of ships protecting the water area will soon be replenished with the latest missile corvettes. According to Rear Admiral Sergey Lipilin, commander of troops and forces in northeastern Russia, in the near future, the Kamchatka brigade of ships will adopt two corvettes - "Loud" and "Thundering". In addition, the main base of the Pacific
fleet
the Perfect Corvette intended for the brigade is located; planned measures are being taken on it to commission constant readiness forces.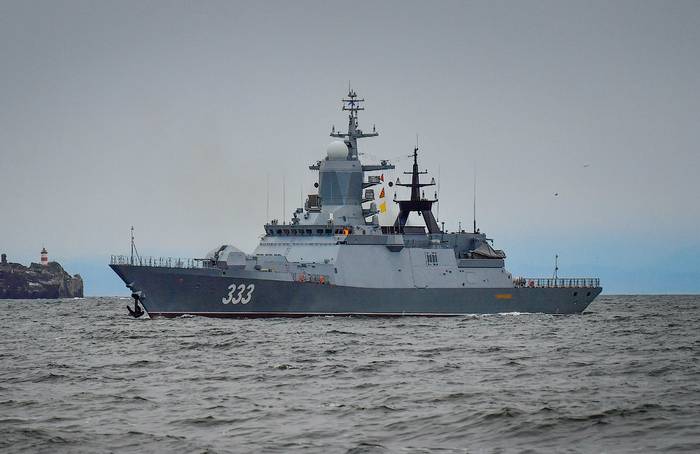 In the near future, the brigade will be replenished with two corvettes - this is "Loud" and "Thundering". The corvette "Perfect", intended for the brigade, is located in the main base of the Pacific Fleet, and there are scheduled events for the entry into the permanent readiness forces.
- He said in an interview with the Red Star.
The Corvettes "Perfect" and "Loud" of the 20380 project are carriers of X-35 Uran anti-ship cruise missiles. Corvette "Thundering" project 20385 - carrier of Caliber-NK cruise missiles.
According to Lipilin, "the deep modernization of one of the small rocket ships of the brigade is coming to an end."
Thus, in the year 2018 we get the old ship, but with improved performance characteristics and several times increased combat potential. The ship will be equipped with the Uranium missile system.
- he said.
As soon as this fleet combat unit returns to the brigade, other compound ships will follow a similar modernization path. As a result, we will be able to extend the life of small rocket ships for several decades, as well as significantly increase their combat potential and power.
- noted the commander, reports "Interfax"