New engineering equipment - 10 truck cranes, excavators and integrated water treatment plants - arrived in the Baltic Fleet in the Kaliningrad region by ferry from St. Petersburg, reports
RIA News
message of the press service of the Western District.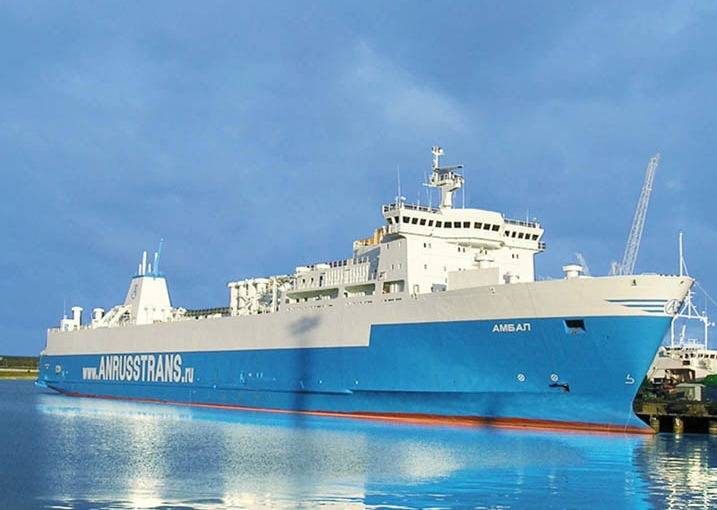 The Ambal ferry from St. Petersburg to the Kaliningrad region delivered the latest engineering equipment - 10 truck cranes, nine excavators and integrated water purification stations. The equipment will replenish the parks of a separate naval engineering regiment of the Baltic Fleet and a number of units of the army corps. After unloading from the ferry, the cars made more than a 70-kilometer march to the places of permanent deployment,
says release.
The press service said that "the KS-3574 truck crane with a lifting capacity of 14 tons and a boom length of 14 meters, mounted on the basis of an all-wheel drive vehicle Ural-5557-01, has high maintainability; The kit includes a camouflage net, slings for loading operations, equipment is provided for carrying out work in the dark. "
Wheel excavators are distinguished by high reliability and fuel efficiency.
"The integrated water purification station is capable of producing up to 10 cubic meters of drinking water per hour. The machine is designed to purify water from natural pollutants, as well as toxic, potent toxic and radioactive substances, "added in the district.
The equipment arrived as part of a planned replacement of the fleet of engineering and military units
fleet
. By the end of the year, the fleet will receive more than 10 units of new engineering equipment.