US Ambassador to Russia John Huntsman believes that one of the main reasons for the cooling of relations between the countries was the "interference" of Moscow in the election of the American president in 2016, reports
RIA News
.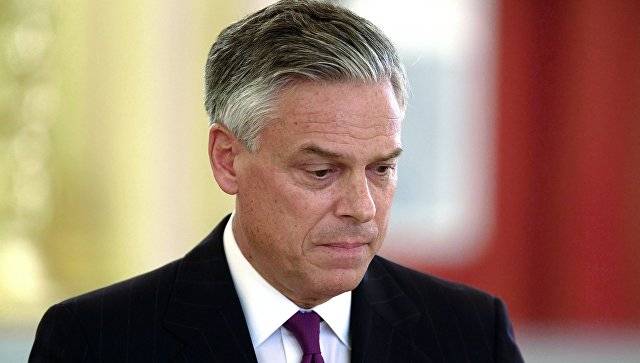 I would not like to single out one reason, but I have to say that intervening in the US presidential elections in 2016 has played a big role. I think Russia underestimates how it affected both the elections and the people who were interested in them, they followed the electoral process. In American politics, the system for electing a head of state is sacred. And it is important for us to believe that this system is based on trust and perfection. And any attempt to undermine this system will be considered as an extremely inappropriate and annoying encroachment,
said Huntsman.
At the same time, he said, relations began to deteriorate in 2014, due to the situation in Ukraine.
The intervention added to the basket of distrust. And we can not get out until we understand the reasons that brought us here, and do not deal with them,
added a diplomat.
Huntsman also said that the main challenge for him is the lack of trust between the Russian Federation and the United States.
I just got to work and I can say that trust is just nil. And trust is a prerequisite for working together and moving forward in relationships both between people and between countries. Without trust, nothing can be done. So the biggest challenge was for me to understand what I need to do in order to build trust that allows us to honestly and openly discuss problems at the same table and find practical solutions where we have a common interest. But for this, speaking figuratively, you have to "refuel" well with trust,
he concluded.