Another attack against the United States was made by Turkish President Recep Tayyip Erdogan. According to Erdogan, "Turkey sees how the United States wants to punish her." The President of Turkey, during his speech, noted that the United States flooded the country (Turkey) with supporters of the preacher Fethullah Gulen, who is believed to be in Ankara, was involved in the scenario of the coup d'etat.
Erdogan:
The US wants to punish and even discredit us for not following their scenarios. They are trying to implement these scenarios with the help of supporters of a person who is in the United States.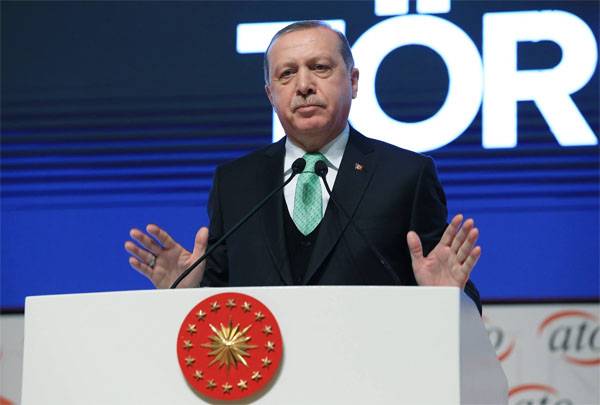 Recall that the preacher Gulen resides in the United States. Turkey sent a request to Washington for the extradition of Gülen both under the Obama administration and under the current administration, Trump. However, Washington each time left these requests unanswered.
Erdogan:
The United States also continues to support the Kurdistan Workers' Party (in Turkey, this organization is considered terrorist, - approx. "IN"). And in general, the flow of lies and slander against us is part of the script, the ultimate goal of which is to bring a split into our society, an attempt to bring Turkey to its knees. And I say: all these attempts will end in failure.