In the US Senate, there were proposals on the need to evacuate relatives of employees of the US diplomatic mission in South Korea. The initiator of the evacuation was, according to
The Telegraph
Sen. Lindsay Graham. According to him, it is impossible to put at risk the wives and children of American diplomats "because of the approaching war."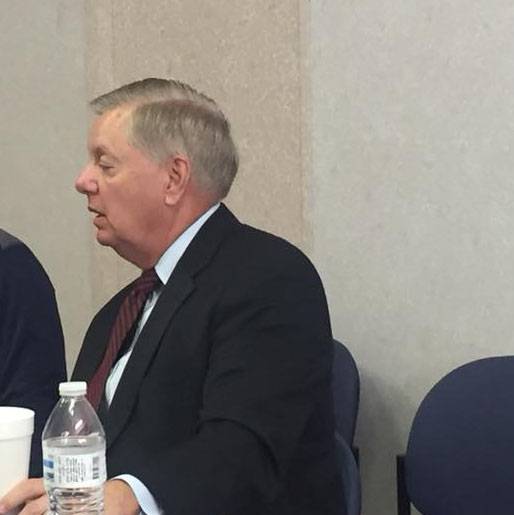 The rhetoric about the approaching war was picked up by Herbert McMaster, the US National Security Advisor to the President. According to him, "the United States doesn't have much time left to prepare for a war with North Korea." McMaster said that the options for resolving the "North Korean issue" by non-military means remain, but he immediately added that North Korean leader Kim Jong-un demonstrates "the race, coming closer and closer in the military issue."
Against this background, today (December 4) the largest joint exercises of the USA and the Republic of Korea for the last few years start. We are talking about maneuvers "Vigilant Ace", which will involve at least 12 thousands of military personnel, hundreds of units of military equipment, including aircraft F-22 and F-35. The plans of maneuvers - and working out "cover the territory of South Korea from the likely penetration from North Korea." Reported readiness to conduct missile strikes from the air on objects in close proximity to the borders of the DPRK.