The eastern suburbs of Deir-ez-Zora are completely freed from the terrorist group "Islamic State" (IG, banned in the Russian Federation) with the support of the forces of the western coalition and Russia, reports
RIA News
Statement by the Kurdish Self Defense Forces (YPG).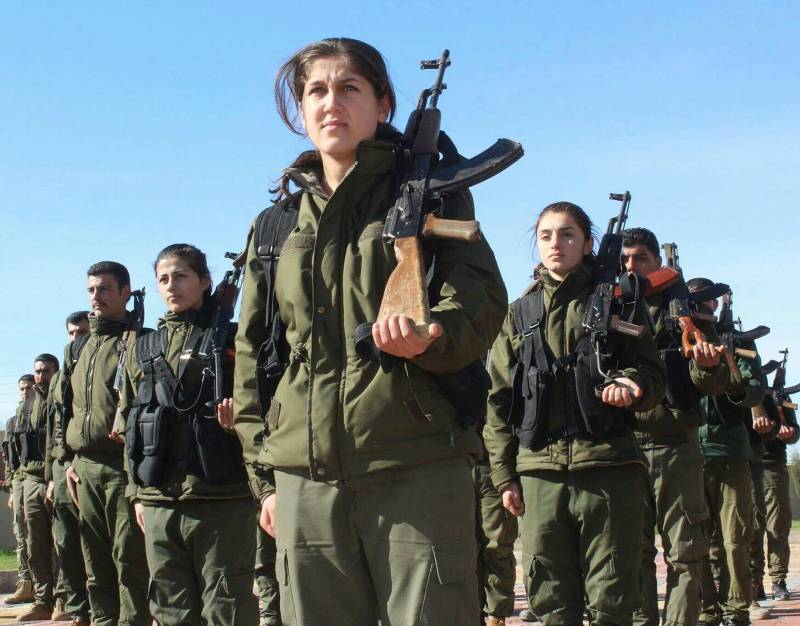 Eastern suburb was completely freed from the IG. The Syrian Democratic Forces (SDFs, in which the YPG are participating) were able to defeat the IS on the eastern bank of the Euphrates with the support of the international coalition and Russia,
said in a statement posted on the YPG website.
The leadership of the detachments thanked the coalition and Russia for "air support, logistics and advisers on the ground," and also expressed the hope that the Kurdish formations would continue to be supported and their fighting capacity strengthened.
The YPG added that "the eastern part of Deir-ez-Zor province will become part of" Democratic Syria "," and in this area it is planned to create "local administrative councils from its representatives - Kurds and Arabs."
In early November, the Syrian Defense Ministry announced the final release of the city of Deir ez-Zor with the support of the allied forces. The command noted the importance of liberating the city, calling it strategic, as it is located at the intersection of the roads connecting the eastern part of the country with the central and northern.