Six Tu-22М3 bombers that took off from the territory of Russia inflicted an airstrike on the targets of the IG terrorist group (ISIS, banned in the Russian Federation) in the southeast of Deir ez-Zor province in Syria, reports
RIA News
message of the Ministry of Defense of the Russian Federation.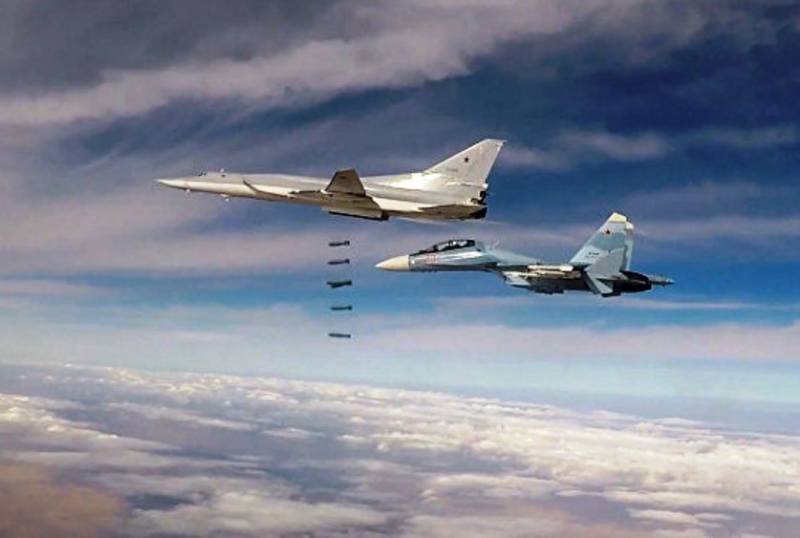 On December 2017, 22, six Tu-3MXNUMX long-range bombers, taking off from the territory of the Russian Federation, inflicted a group
aviation
an attack on the objects of the ISIS terrorist group in the southeast of the province,
says the release of the military department.
It is emphasized that "the targets for destruction were warehouses with ammunition, the accumulation of equipment and the strongholds of terrorists."
"The air cover of Russian long-range bombers over the territory of Syria was carried out by Su-30SM fighters from the Hmeimim airbase," the press service noted.
The Defense Ministry added that all Russian aircraft after completing their combat missions returned to their home airfields.