A unit of the Croatian Armed Forces, arrived in Lithuania 1 and December 2, joined the NATO international battalion, reports
RIA News
message of the press service of the Lithuanian Defense Ministry.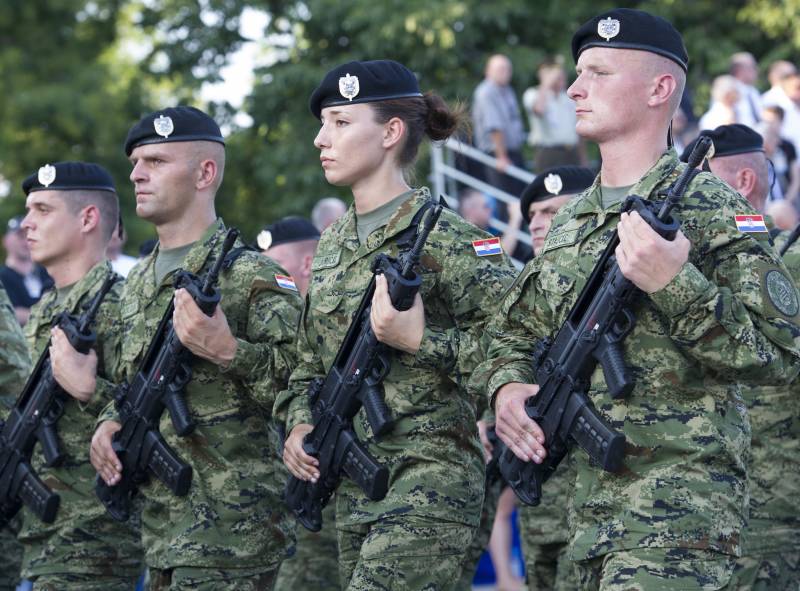 We welcome the decision of Croatia to join the NATO battalion and to strengthen the collective defense of the Baltic region,
The press service cites the words of the Minister of Defense of Lithuania Raimundas Karoblis.
It is reported that "the first Croatian contingent as part of the rotation arrived as part of 180 soldiers from the first mechanized battalion" Tigers "of the mechanized guards of the land forces of Croatia."
"The military arrived in the Baltic republic with military equipment, including Patria's armored personnel carriers," the release said.
Since the beginning of this year, more than 450 people from Germany, 100 from Belgium, 20 from Luxembourg, 200 from Norway and more 200 from the Netherlands have served in the multinational battalion stationed in Ruklu (Jonava district).
Next year, the basis of the battalion group on a rotational basis will have to be made up by French military personnel.
Recall that at the Warsaw summit of NATO in 2016, the decision was made to deploy multinational battalion groups in Latvia, Lithuania, Estonia and Poland, including heavy armored vehicles. The decision was made at the insistence of these republics.