Network users ridiculed demonstrative exercises of the Ukrainian Armed Forces, timed to coincide with the arrival of the California National Guard delegation to the United States, reports
RIA News
.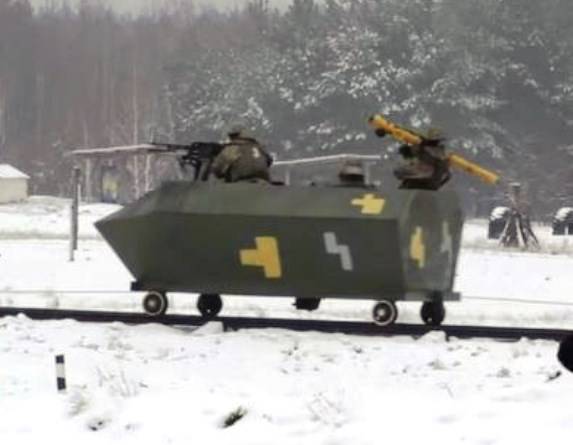 The video with the training cadres was published by the Ukrainian military department on YouTube.
The footage shows how the military shows to the American Guardsmen the training of fighters and weapons that the Ukrainian army has.
The video caused a heated discussion on the web. In particular, users were perplexed about the simulator for calculating portable air defense systems, which was also shown to foreign guests.
For some users, this simulator has caused associations with the trailer from the amusement park, while for others - with a "cart on a string". But the most popular with the Internet public was the comparison with the "coffin on wheels."
The strongest funeral company on the continent ...
tagged user berger.
Is it on the rails? And it pulls on the string?
Vasilyev is perplexed.
Other weapons also did not cause the Ukrainians pride. They advised the command of the Armed Forces of Ukraine not to be dishonored and not to show their "achievements" to foreigners again.