Since November 22, 17 died in the settlements of Gladosovo and Travneve, and Ukrainian security officials were injured by 11, reports
RIA News
message of the representative of the operational command of the DPR, Eduard Basurin.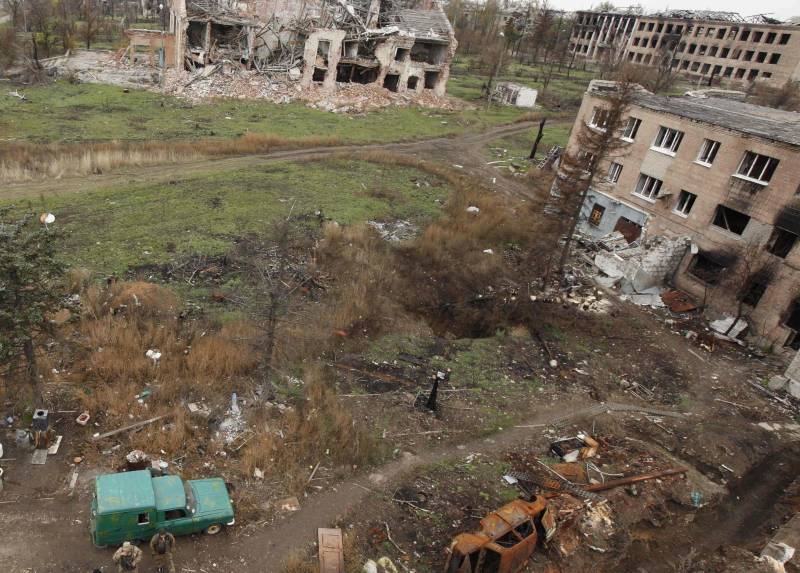 We continue to monitor the situation in the settlements of Gladosovo and Metalist (Travnevoe). So, our servicemen record skirmishes between villages within two days. Mostly they are firing from the village of Gladosovo along Metalist. (...) According to our data, as a result of clashes between the Ukrainian security forces in the occupied villages, two more servicemen were killed,
told Basurin.
During the presence of the units of the Armed Forces of Ukraine in Gladosovo and Metalista with 22 on November, they had already lost 17 soldiers killed and 11 wounded. In this case, all losses Ukrainian security officials are solely due to internal contradictions. The DPR army doesn't even try to interfere,
added on.
Earlier, the DPR reported that the Ukrainian security forces, in violation of the Minsk agreements, occupied the settlements of Gladosovo and Travneve, located in the "gray" zone in the Gorlovka area.
The Ukrainian headquarters of the ATO confirmed this fact, pointing out that the actions of the Ukrainian Armed Forces did not violate the Minsk agreements.