Russophobia is dangerous for the politician's psyche, a vivid example of this is the delusional statement of the deputy Rada Anton Gerashchenko that Moscow is responsible for organizing the migration crisis in the EU, reports
RIA News
Statement by the Deputy Chairman of the Federation Council Committee on Defense Franz Klintsevich.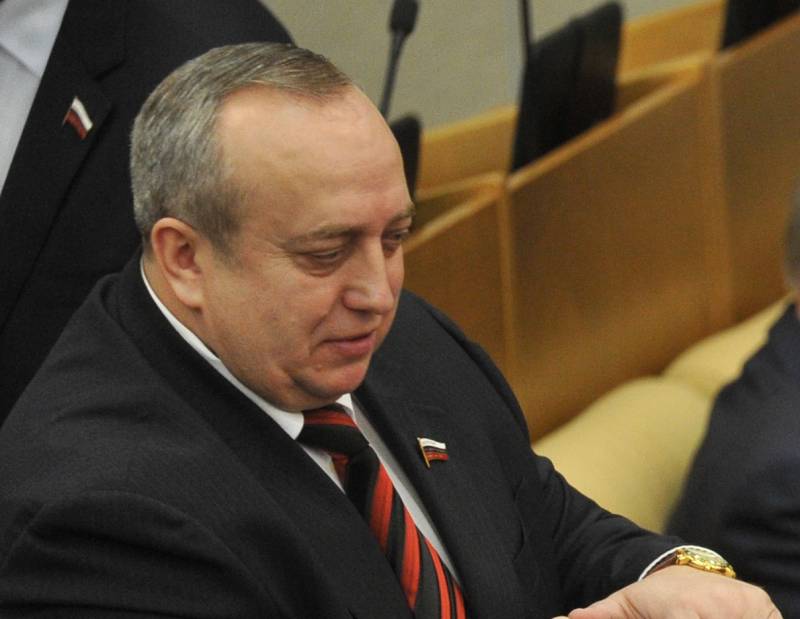 Earlier, Gerashchenko accused Moscow of organizing the migration crisis in Europe because of the sanctions imposed against Russia.
"Bullshit" is still the softest definition that comes to mind in connection with the "revelations" of Mr. Gerashchenko. But, as they say, there is no evil without good: it is difficult to find a more vivid confirmation of the already obvious fact that Russophobia is extremely dangerous for a mental health politician. I hope that the example of the Ukrainian deputy will stop those in the West who have this disease is just beginning to flare up,
Klintsevich told the agency.
He recalled that it was Russia that at various levels warned the EU countries more than once that "the so-called tolerant migration policy will not bring the good to the good".
Personally, after the terrorist attack in Barcelona in August of this year, I said that security measures, of course, should be strengthened, but they will work if they fit into the context of a new migration policy common to all of Europe,
stressed the senator.