The Russian ambassador to the US, Anatoly Antonov, spent four busy days in the state of California, where he met with many people: businessmen, scientists, students and other representatives of the American society, reports
RIA News
.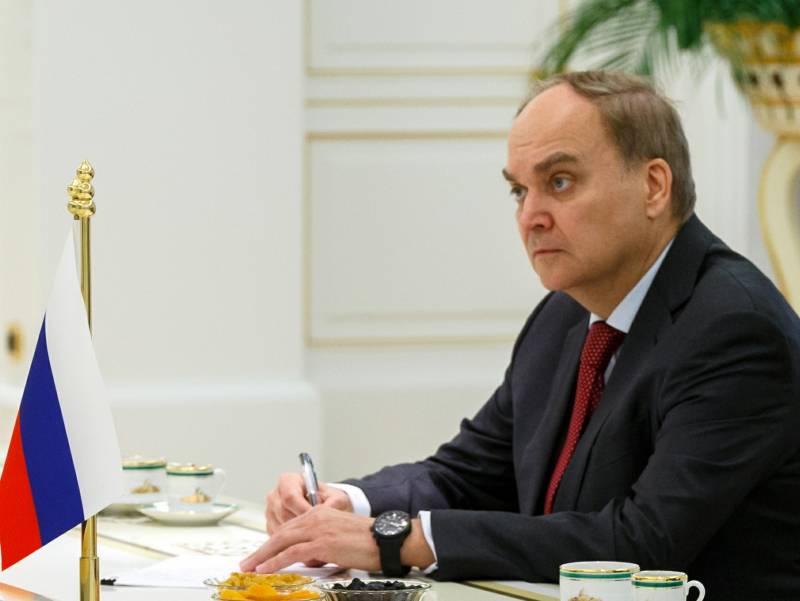 Representatives of American business, I definitely all, at least with whom I met, said that they were not going to leave Russia,
said Antonov.
According to him, the "main problem" for entrepreneurs and diplomats is "the lack of predictability regarding the possible actions of the US administration."
The ambassador also noted that representatives of Russian companies that operate in Silicon Valley "face serious difficulties," including those of a "political nature".
At the same time, he believes that the people with whom he was able to meet during a trip to the state of California, in general, showed a positive attitude and interest in strengthening Russian-American relations.
Today, a visit to Fort Ross, in fact, ends my first trip around the country. I spent four days, four busy days in California. I managed to meet so many people. They were businessmen, they were scientists, they were students. These were ordinary people
told Antonov.
The ambassador noted that he had yet to analyze what he saw.
But, most importantly, I, unlike the television channels, which I constantly watch in Washington, did not feel dislike. Neither to myself, nor to the Russian Federation. All people approached me, approached, worried about the current state of Russian-American relations,
He stressed.
Many said: "We do not understand what is happening in Washington, we do not see any problems for the development of Russian-American relations",
added Antonov.
At the same time, he noted that many American journalists who wanted to talk with him during the trip were interested not in "real, deep problems of Russian-American relations", but in frivolous questions and "fried facts".