The United States refuses to accede to the international migration treaty, which is scheduled to be adopted in 2018, reports
RIA News
statement of the US Permanent Mission to the UN.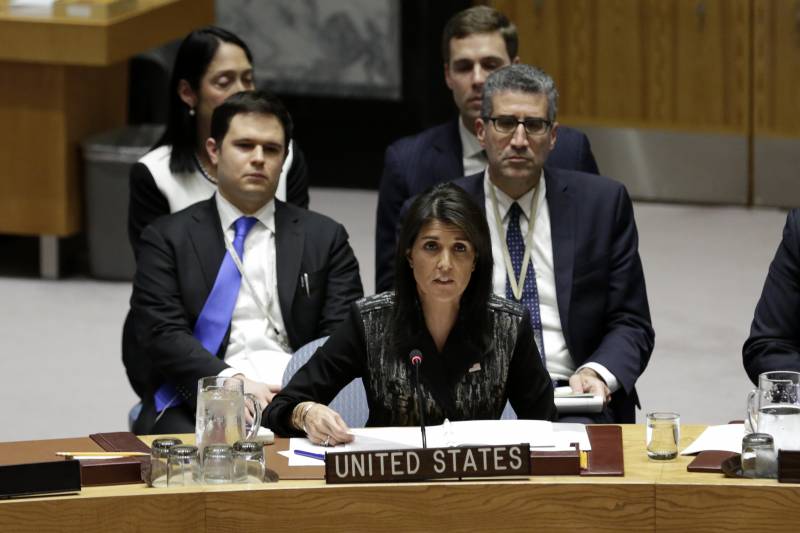 Today, the United States Permanent Mission to the United Nations has informed the UN Secretary-General that the United States will cease its participation in the global migration treaty,
The statement said the American mission.
Recall that in 2016, the Barack Obama administration decided to join the New York Migration Declaration. According to the document, in the year 2018 should be adopted "a global document to respond to the problem of mass movement of refugees and migrants."
Many of the provisions of the New York Declaration do not comply with US policies on migration and refugees, as well as the principles of the Trump administration,
explained in the post.
According to the head of the representative office Nikki Haley, "no country has done as much as the USA".
But our decisions on migration policy should be made only by Americans and no one else,
noted in her signed statement.
In early July, the International Organization for Migration (IOM) reported that the number of refugees who arrived by sea from the beginning of this year in Europe has already exceeded 100 thousand people. Almost 85% of them arrived in Italy.
However, in the second half of the year, thanks to the efforts of the Italian authorities, there was a noticeable decrease in the number of migrants arriving by sea in the Apennines. So, according to the Ministry of Internal Affairs of Italy, in October this figure fell by almost 80% (or 30% compared to the same period of 2016 of the year). In total for 10 months of the current year, 111 thousands of people arrived in Italy from Africa and the "hot" points of the Middle East.