The purpose of the air strike, which was inflicted by the Israeli Air Force on Syria, was the Iranian military base, located in 50-kilometers from the Syrian-Israeli border, reports
RIA News
The publication of The Times of Israel.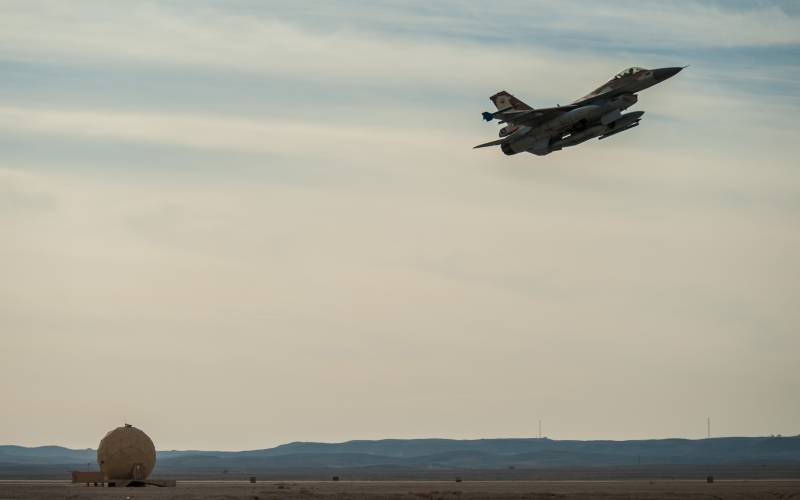 According to the newspaper, total Israeli
aviation
"Fired five rockets," and after the attack, loud explosions were heard.
Earlier, on Saturday, Syrian government publications reported that the country's air defenses had repelled a rocket attack by Israeli aircraft.
Local source confirmed RIA "
News
That the attack occurred south of the Syrian capital.
The Israel Defense Ministry did not comment on the blow. However, Prime Minister Benjamin Netanyahu issued a statement in which he stressed that the Israeli authorities would not allow the presence of Iranian forces in Syria and would not allow Tehran to seize nuclear
weapons
.
We will not allow the Iranian regime, obsessed with the destruction of the Jewish state, to acquire nuclear weapons. We will not allow this regime to gain a foothold militarily in Syria, to which it seems to be striving,
said Netanyahu.