Syrian
news
SANA published on YouTube a video of weapons seized from militants of the Islamic State (a group is prohibited in Russia) in the villages of al-Ashara, Sabihan and al-Salhiya in the province of Deir ez-Zor.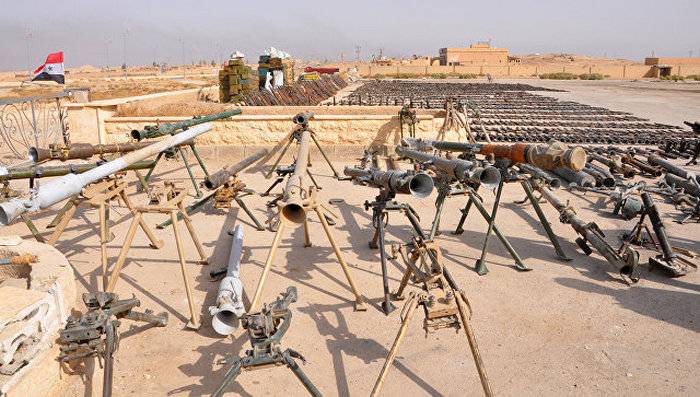 The Syrian army seized several thousand small units.
weapons
(Kalashnikov assault rifles and home-made guns), stock of barrels for anti-aircraft installations, large-caliber
tank
machine guns, a 130-mm M-46 cannon (a gun of this type was used to fire at the positions of the Syrian army at Abu Kamal).
Earlier it was reported that among the weapons found in the warehouses of terrorists, were products of American and European production. In October, representatives of the Syrian army told that they had found weapons from Belgium, Great Britain and Israel in the city of Meyadin. As noted by the military, the radicals get weapons purchased by the Pentagon to help the allies.
IG * - terrorist group banned in Russia