The airborne assault battalion of the Airborne Forces formed on the territory of the Crimean Peninsula received a battle banner during the ceremony. The ceremony was held at the central stadium of the city of Feodosia. Andrei Serdyukov, commander of the Airborne Forces of the Russian Federation, handed the battalion the combat banner and diploma from the supreme commander of the Russian Armed Forces to the battalion. The head of the region Sergey Aksyonov took part in the solemn event at the central stadium of Feodosia (former Kristall).
TASS
cites the statement of the Commander of the Airborne Forces:
Today at
history
Airborne inscribed another page. A separate airborne assault battalion was formed with a deployment in the city of Feodosia. Congratulations on this event! I am confident that all tasks assigned to the battalion will be completed.
Statement by the Head of the Republic of Crimea:
Paratrooper warriors are always on the front lines. Crimeans are proud of you! I am confident that your unit will strengthen the military grouping of Russian troops in the Crimea.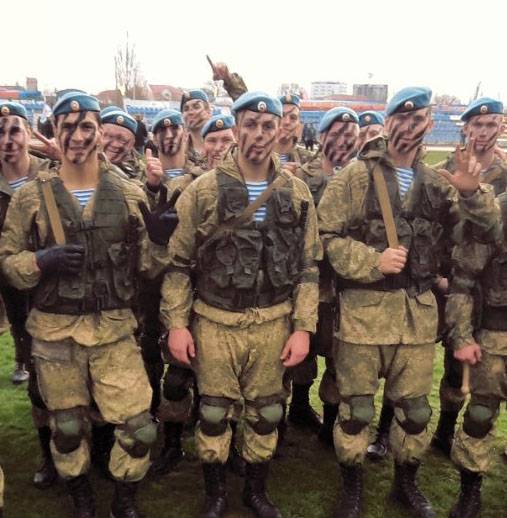 The commander of the DSB Airborne Troops of the Russian Federation, Alexei Tolmachyov, in response, noted that the servicemen of the battalion would keep the glorious traditions of the airborne troops and stand guard over Russia's borders in the Crimea.
On the occasion of the ceremonial presentation of the banner to the Airborne Forces battalion in Feodosia, festive events are held, including paratroop demonstrations, performance of famous musical works by the combined orchestra of the 7 Airborne Assault Division, an exhibition of weapons and military equipment, fighting for hand-to-hand combat and much more.