The Azerbaijani press publishes a statement by the Turkish political scientist Ferit Timur, who positions himself as an expert on Eurasia. Portal Vesti.az in its publication quotes F.Timur, in which he declares that "the mess" of the conflict in Nagorno-Karabakh was "brewed by Russia". According to the Turkish political scientist, "for Russian geostrategic purposes - the conflict in the region - to keep the influence".
From the material
Azerbaijani media
:
It is important to emphasize that the Russian geo-strategy adopted the policy of Turkey in the Caucasus and Central Asia from 1991 to the present, and at the same time, mostly oriented to the West, as an effort to undermine Russia's influence in the region. Official Moscow, fearing a weakening of its influence in the region, has brewed porridge in Karabakh. As long as Moscow does not form its own vision of a common future with Turkey in the Eurasian space, until the perceived threat of national security perceived by Moscow is eliminated, this seems real. It is very likely that under such conditions the parties will only exchange ideas on resolving the Karabakh issue during communication at the diplomatic level.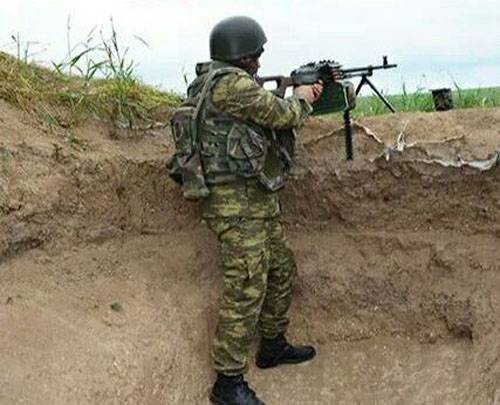 So the Turkish expert F.Timur commented on the recent negotiations on the Karabakh issue between the leaders of Russia and Turkey in Sochi.
If Turkey really reflects in such categories as the one proposed by the aforementioned political scientist, then it can be stated that Ankara is trying to shift the blame for the many years of Armenian-Azerbaijani conflict to Russia alone. Turkish political scientists are silent about the fact of the Armenian Genocide by Turkey in 1915 and subsequent events in order to carry out attempts at information pressure on Russia in the Caucasus region.
Recall that the point of view voiced by F.Timur fits in with Erdogan's statement when he expressed the words about Russia's ability to resolve the Karabakh conflict. And to whom Turkey is going to shift the blame in its own conflict with the Kurdish population?