Terrorist attack carried out by militants in Pakistan. It is reported that militants of the Taliban movement (* banned in Russia) carried out an attack on a hostel agricultural institute in the province of Peshawar. According to the latest data, 9 people died, about 35 received injuries of varying severity.
It is reported that the militants drove up to the student complex on cars and rickshaws. After which they opened fire and detonated an explosive device.
Local media reported that police and army special forces engaged in battle with terrorists. Most of the militants managed to destroy.
According to the representative of the Pakistani army, General Asif Ghafur, an attack on the student complex was planned in Afghanistan.
It is noteworthy that this is not the first time that the Taliban attacked educational institutions in Pakistan. Thus, in 2014, the militants attacked one of the local schools, resulting in the death of a 134 man, including students and teachers.
From the message of one of the students on the Pakistani TV channel:
We sleep. Then I woke up to the sounds of gunfire and an explosion. Everyone at that moment had already fled with shouts: "The Taliban attacked us."
The Taliban themselves in the social networks stated that they attacked a military site "located in the same quarter."
Stated that the victims could be much more. Many students went home on the eve of the weekend. From 400 living in a dorm left around 120.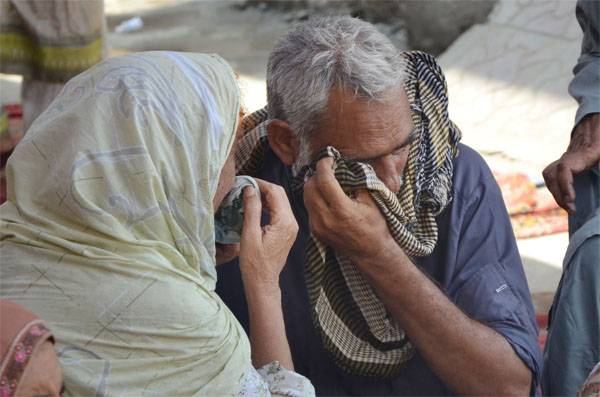 Relatives of the dead and injured arrive in Peshawar.