CNBC TV channel came out with a report in which, with reference to a certain high-ranking official of the US administration, Trump's intentions regarding Israel and its capital were reported. If you believe the material presented, then in the middle of next week the American president will make a statement recognizing Jerusalem as the capital of Israel. According to international acts, the capital of Israel is Tel Aviv, while Jerusalem (by UNGA resolution 1947 of the year) had the status of an "international city". The Israeli authorities consider Jerusalem to be the official capital of Israel and call on other states to recognize this status outside the city.
The Associated Press news agency, citing its own sources at the White House, also reports Donald Trump's readiness to recognize Jerusalem as the Israeli capital. In this case, it is added that Trump is not yet ready to decide on the transfer of the American embassy to Jerusalem.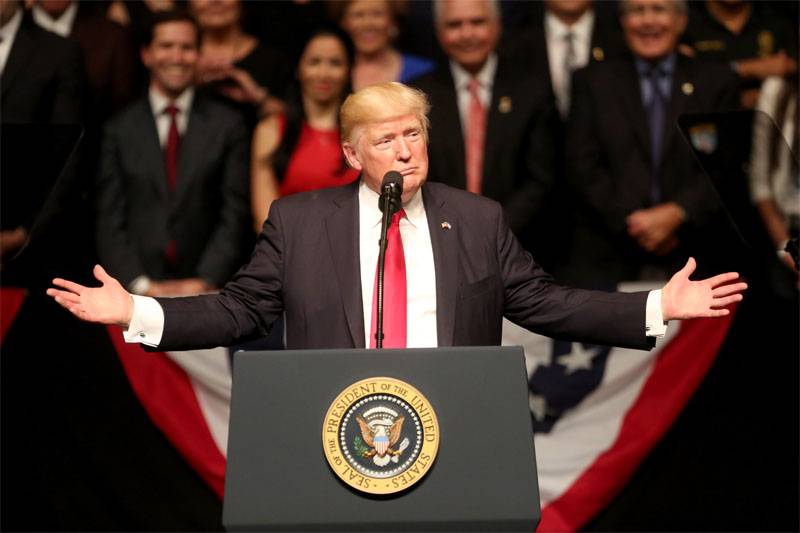 This summer, the US Senate adopted a declaration on the occasion of the 50 anniversary of the "reunification of Jerusalem". From the text of the declaration:
From 1948 to 1967, Jerusalem existed as a divided city, and the citizens of Israel could not freely come and pray in the temples of the city, at the Wailing Wall. In 1967, Jerusalem was reunited. We are pleased that all Israelis can now pray in the temples of Jerusalem. We have adopted a resolution recognizing this city as the Israeli capital.
Since the summer of 2017, the United States has been awaiting Trump's decision on this issue.