Zaporozhye regional prosecutor's office opened the criminal record on one of the facts relating to "veterans of the ATO." We are talking about such an "event" as the allocation to the participants of the so-called "anti-terrorist operation" land plots. "ATO veterans" were outraged that the service of the Ukrainian state geocadastre allocated land to them in a very peculiar place.
It all started with the fact that four "ATO veterans" in 2015 year appealed to the said State Geocadastre of Ukraine with a request to allocate them plots for farming. The ministry thought for a long time whether or not to allocate plots or not, and yet decided to "gladden them". But Peremoga was overshadowed by the zrade.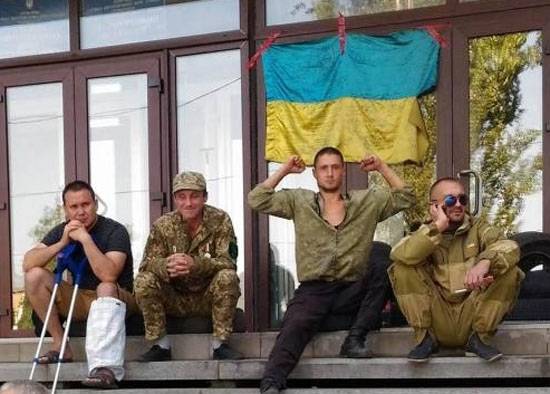 The state geocadastre has allocated four land plots to the ex-servicemen who applied to them, which partially entered the territory of the local cemetery. On two of these sites, the graves that already existed appeared to be at all. At the same time, the fact that a cemetery land was allocated was revealed only after the "ATO veterans" themselves arrived at the site. According to Ukrainian media, "veterans were outraged."
The Gosgeokadastr is trying to explain the situation like this: the land was not framed as a cemetery, and the local village council decided to carry out the burial of the deceased residents on this land without notice. The agency claims that its employees themselves did not know about the presence of graves on "agricultural lands".
We will remind that earlier Petro Poroshenko promised all the military personnel of Ukraine on one thousand hryvnias a day and on a site of the earth. Dreams Come True?