The "Russian threat" was the main topic at the recent meeting of NATO defense ministers in Brussels, Bloomberg reported.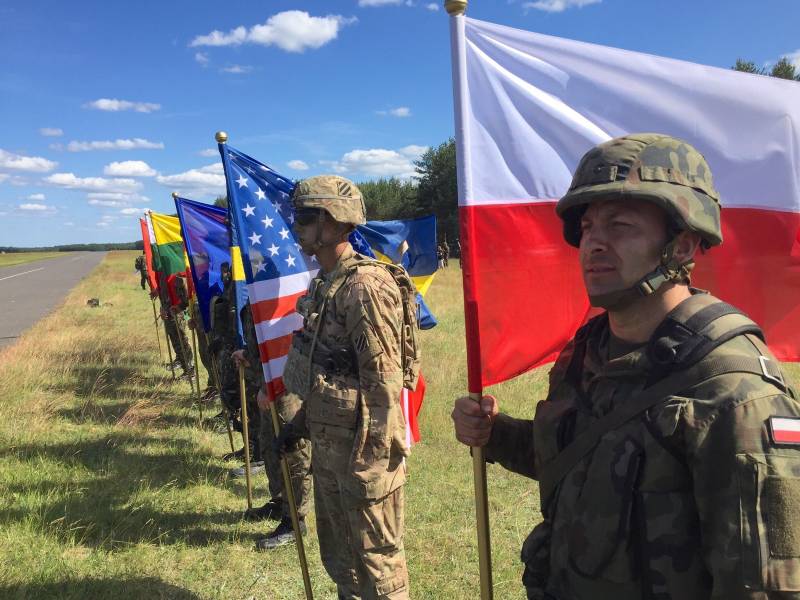 "After years of close observation of the threat from the Russian military on its eastern border, Europe has begun to realize the great expansionist dreams of Vladimir Putin," the article quotes
InoTV
.
At the Brussels meeting, several proposals were put forward: "firstly, to restore the Atlantic command of NATO, and secondly, to create a new logistics department," the newspaper writes, noting that "these two initiatives are very reasonable."
However, another suggestion was made at the meeting: "to create a separate Strategic Cooperation Organization (PESCO) separate from NATO, which will include EU members". With this idea, the agency categorically disagree. In his opinion, such a body "will either simply duplicate the command structure of the alliance, or will directly compete with it."
NATO is increasingly worried about "provocations of Russian
fleet
»On the so-called Faroe-Icelandic border - the area between Greenland, Iceland and Britain.
"The importance of this milestone is explained by the fact that the American courts will have to pass through it in the event of a war in Europe. Moreover, it is through this "bottleneck" that the Russian Northern Fleet will have to go through if it needs to go to the Atlantic or the Mediterranean, "explains the author of the material.
Although a full-scale war with Russia is unlikely, "this region is vulnerable to various sabotage," which plays a major role in the "hybrid style" of warfare by Moscow.
The new Atlantic Command will have more operational powers, as well as more independence than the existing Navy headquarters located in the UK. In addition, in his submission will constantly be their own forces.
With regard to the creation of a new headquarters for logistics, its need became apparent during the Saber Guardian summer exercise, during which soldiers and equipment had to be brought from Western to Eastern Europe. "The transfer has turned into a" comedy of mistakes ": bridges with restricted payload, local laws and border bureaucracy interfered with the movement of convoys," the publication remembers.
Therefore, the first task of the new headquarters will be the creation of a "military Schengen", which will allow troops to cross borders without any obstacles.
According to the agency, "the pragmatism of these two initiatives represents a serious contrast to the idea of ​​creating a military bureaucratic body in the EU - it's very hard to imagine that PESCO will play any other role except to duplicate the existing NATO command system."
If PESCO is given the green light, this initiative will only put unnecessary pressure on NATO. And you know who will like it? Vladimir Putin
concludes the author.