President of the Republic of Kazakhstan Nursultan Nazarbayev does not cease to amaze with his arguments about the translation of the Kazakh language from Cyrillic to Latin. According to Nazarbayev, the transition to Latin will allow Kazakhstan to enter "the developing information world."
TASS
cites a statement by a Kazakhstani political leader made during the 100 New Faces of Kazakhstan forum:
In connection with the Latin alphabet, we all enter into a common developing information world, the Internet language, the language of science and culture. We are already moving, I issued a decree on this alphabet.
According to Nazarbayev, today about 70% of all information about science and culture is in English.
Nursultan Nazarbayev went on to play the role of captain-obvious:
English, he is in Latin, as is known.
... and continued:
We announced that we have trilingualism - by the year 2020, who will start from the first class, will already finish school knowing the English language, that is, he will already be fluent in Latin.
At the same time, the President of Kazakhstan once again decided to ignore the numerous proposals of public organizations on the need to bring the issue of changing the alphabet used in the Kazakh language to a nationwide referendum.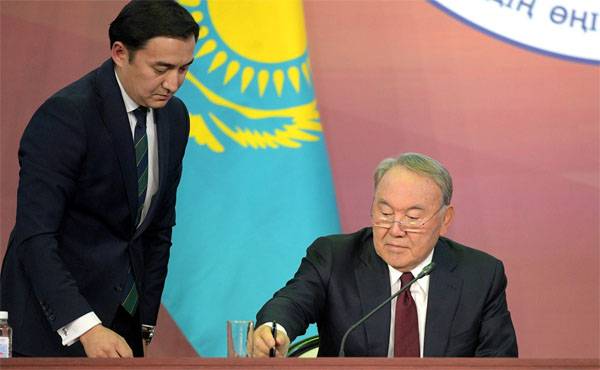 Also, the Kazakh president did not clarify what exactly is the connection of the translation of the alphabet into the Latin alphabet with the entry into the "new information world". After all, the use of some letters, for example, the English alphabet does not mean at all 100-percentage knowledge of the English language and complete immersion in world culture. To be part of the new information world, you need not to change the alphabets, but to create your own in-demand product. And this product can be created on the basis of using at least Cyrillic, even though hieroglyphs - this does not fundamentally change its relevance.
But Nazarbayev seems to be entering Kazakhstan.
history
also as a language reformer - "for centuries". Will citizens say thanks? - the question is open, as an open question - and, besides the "alphabetic" ones, in Kazakhstan are all problems solved exactly?