President of Ukraine Petro Poroshenko promised in the foreseeable future to hold referendums in which citizens will be asked a question about the attitude towards the prospect of the country's accession to the North Atlantic Treaty Organization and the EU.
Now we are firmly pursuing a course on Euro-Atlantic integration, and do not even doubt that referendums will be held in Ukraine in the very near future. Referendums on joining NATO, and I am sure that the people of Ukraine will support my initiative like this, and about EU membership
- he said.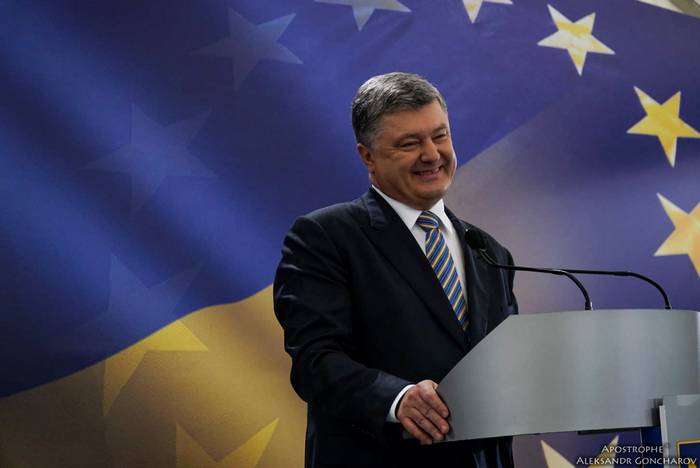 In December 2014, the Verkhovna Rada refused the non-aligned status of the state. Poroshenko said then that Ukraine should ensure full compatibility of the armed forces with the forces of the NATO countries by 2020. He also emphasized that NATO membership is a country's strategic goal. In the 2015, Poroshenko said that he would bring up the issue of the country's accession to NATO to the All-Ukrainian referendum, but only when Ukraine is ready for this.
However, the organization's general secretary, Jens Stoltenberg, said that despite the decision of the Verkhovna Rada to abandon non-aligned status, the country could not become a member of the organization very soon. Experts also believe that Ukraine will not be able to qualify for membership in the alliance in the coming 20 years.
The EU Summit in December 2016 adopted a legally binding declaration on relations with Ukraine, which emphasizes that the Association Agreement does not give the country the right to join the EU, does not imply security guarantees and direct military assistance, does not entitle the citizens of Ukraine to reside or work in the EU, and does not imply additional financial assistance to Kiev, reports TASS.