There are reports from the State Duma that Russian parliamentarians are considering an initiative of a "mirror" response to the actions of the US Congress regarding journalists of Russia Today TV channel. Recall that the congressmen banned RT film crews from reporting from the Congress building. The State Duma is considering the option of a ban on work for journalists of American media in the building of the State Duma of the Russian Federation.
Information Agency
TASS
cites the statement of the Chairman of the State Duma Committee on the Control and Regulations of Olga Savastyanova:
Our committee plans to hold an extraordinary meeting at which we will consider a draft resolution that will be submitted to the Council of the State Duma on Tuesday and further to the plenary meeting on Wednesday. By our decision, submitting this to the Council of the State Duma for consideration and to the plenary session we express our attitude about the inadmissibility of encroachment on democratic values, freedom of speech and the right to receive objective information.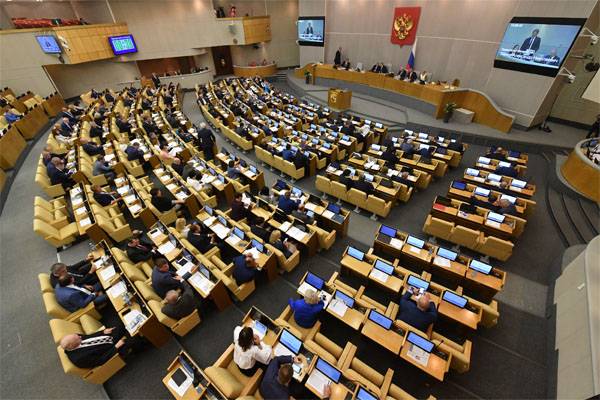 We will remind that earlier in the USA they stated that the status of a "foreign agent", applied by the US Justice Department to RT, "will in no way affect the work of the Russian TV channel". Apparently, already influenced.
American journalists, meanwhile, continue to receive accreditation for the preparation of reports from the buildings of the Russian government bodies. But to get accreditation for such work by many domestic media is not always possible.