Deputy Minister of Defense of the Russian Federation Yuri Borisov confirms the agency's plans to send Severny's flagship for modernization
fleet
Russian Federation - Peter the Great heavy nuclear missile cruiser, newspaper reports
MIC
.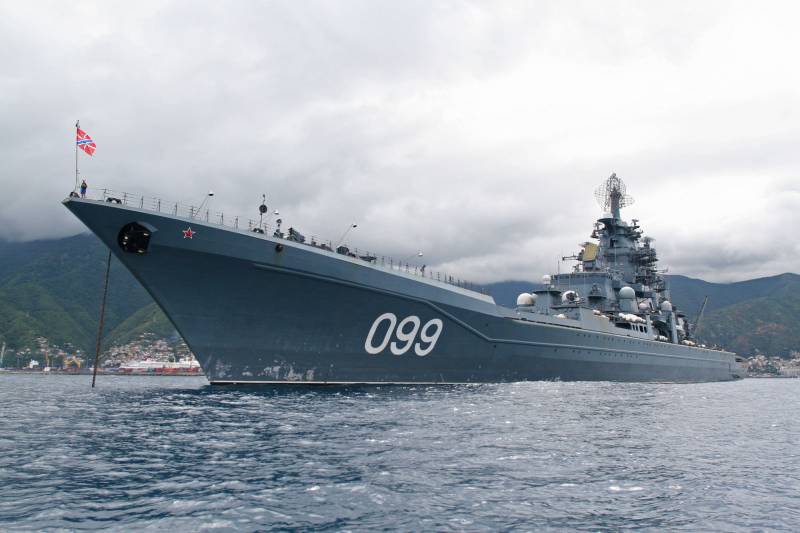 A strategic nuclear fleet, multi-purpose submarines will be developed, Admiral Nakhimov and Peter the Great will be repaired and modernized the ships of the far sea zone (atomic missile cruisers). We have a lot of work to do.
said Borisov.
According to him, the modernization work will be carried out as part of the 2018-2027 armament program.
Recently, the commander of the Northern Fleet, Vice-Admiral Nikolai Evmenov, reported that after returning to the operational squadron of the heavy cruiser "Admiral Nakhimov", modernization of the same type cruiser "Peter the Great" would begin.
"Peter the Great" is the world's largest operating non-leading attack warship with a nuclear power plant. It is designed to "defeat the enemy's large surface targets, to ensure the integrated anti-aircraft and anti-submarine defense of warship formations".
Earlier it was reported that "Admiral Nakhimov" as a result of the modernization will have completely new tactical and technical characteristics and will significantly enhance the potential of the Russian Navy. The main anti-ship
weapons
Nakhimov should become hypersonic Zircon missiles, which are expected to be put into service in the 2018 year. For the destruction of ground targets will be used cruise missiles "Caliber". The ship will be equipped with a new Polymen-Redut anti-aircraft missile system.