From Latvia there are reports of the creation of new units in the structure of the National Armed Forces. In particular, it is reported on the establishment of the management of special operations and secret detachments for special purposes. The name of one of the special forces detachments of the national guard "Hawk" is known.
For reference: Zemessardze is a volunteer armed organization that is structurally part of the National Armed Forces of the country. Volunteer status is determined by the official Riga. At the same time, it was stated that only volunteers will serve in the "Hawk" detachment.
LETA Information Service quotes Leonid Kalnins, Commander of the Latvian National Armed Forces:
We are making changes in the NAF structure due to the fact that the current structure of the army is already outdated. It does not meet the new challenges for the state's defense.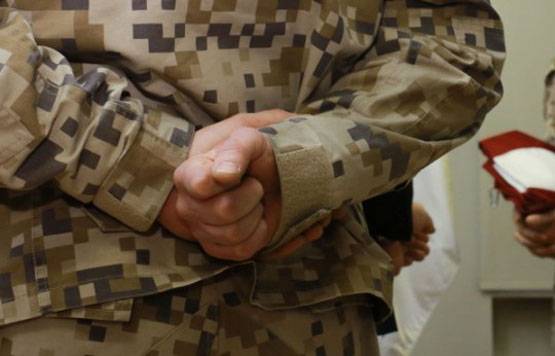 It is noted that the special unit "Hawk" already existed in Latvia since the collapse of the Soviet Union until the 2003 year. Then the soldiers of the detachment joined the special forces of the Armed Forces. Now the forces of the Latvian special forces must increase in strength. According to the latest information, this increase will occur about three times. The end of the NAF reform is to be held before the end of 2018.