Ships of the Black Sea
fleet
demonstrated the greatest fusion in the entire Russian Navy, this was due, inter alia, to the performance of combat missions as part of the Syrian operation, reports
RIA News
Statement by the Black Sea Fleet Commander Admiral Alexander Vitko.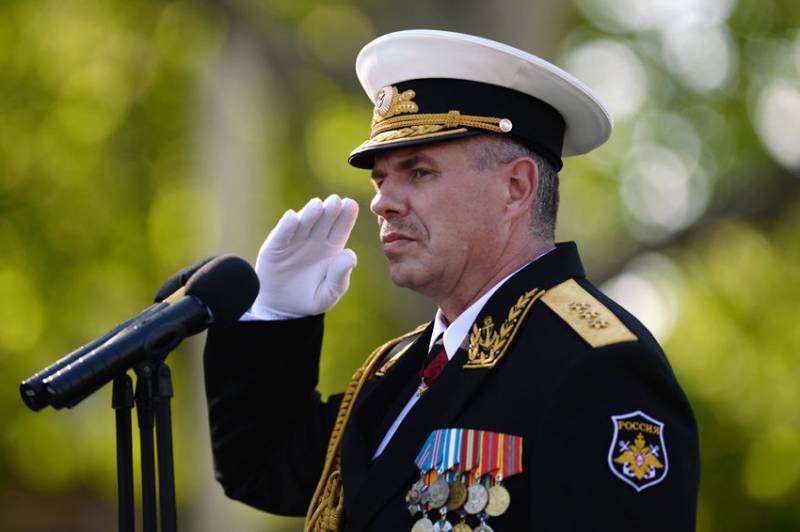 An important task was the delivery of goods to support the activities of the forces of the Navy and WAC in the Syrian Arab Republic. It was solved by large landing ships and fleet support vessels. In general, the crews of our ships and vessels spent most of the year at sea, and not at the pier,
Vitko said in an interview with the newspaper "Red Star".
According to him, "if you compare the surfacing of the Black Sea Fleet ships in 2017 year with the same indicator of other fleets of the Russian Navy, you can see that the Black Sea coasters, although not much, were ahead of the Northern Fleet, 1,5 times surpassed the Pacific Fleet and three times - colleagues from the Baltic. "
As a result, the Black Sea Fleet is in the lead,
said the commander.
He also noted that this year for the first time in the Black Sea Fleet from the frigate "Admiral Grigorovich" the use of a drone had been worked out.
One of the features of combat training in 2017 was the formation, in accordance with the requirements of the Chief of the General Staff of the Armed Forces of the Russian Federation and the Commander of the Southern Military District, reconnaissance fire and shock circuits. In the past academic year, their training was started using unmanned aerial vehicles,
Vitko explained.
He also said that "during the exercises, the control of UAVs was transferred to ships at sea, practiced tactical methods of searching for and detecting targets, issuing guidance data, target designation and monitoring the results of striking in the interests of the shipboard attack group."