A solemn rally was held in Orenburg to mark the completion of the formation of the management of the 18th military transport
aviation
divisions reports
bmpd
with reference to the GTRK "Orenburg".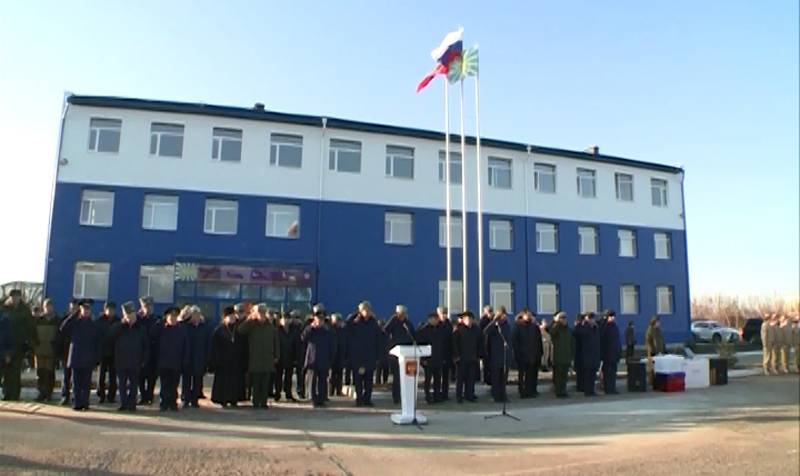 "The regiments of the division, except for Orenburg, are also deployed in Ulyanovsk and Taganrog. The location of its headquarters in our region will make it possible to effectively accomplish tasks for the transfer of troops and cargo in the east and in the Asian direction, "says the report of the television company.
The event was attended by Vladimir Benediktov, commander of military transport aviation, Andrei Kazakevich, deputy commander-in-chief of the VKS of the Russian Federation, and Alexey Rogozin, general director of PJSC IL. They congratulated the servicemen on a significant event, and orders for the assignment of new ranks were read out.
Today, when the Russian Federation, its armed forces, the VKS occupy a proper place in
stories
BTA is also not standing aside. The historical moment - again on this beautiful land formed the management of the famous connection. I wish you success, plans, trouble-free flight work!
said WTA commander Benedict.
Bmpd comment: "The 18-I Guards Military Transport Aviation Red Banner Taganrog Order of the Suvorov and Kutuzov Air Force Division of the USSR and Russia led its history from the 1941-th bomber aviation division formed in 49 year. From September 1941 of the year - 4-I reserve aviation group of mixed composition, from June 1942 of the year - 270-I bomber division, in October 1943 of the Taganrog bomber aviation division reformed 6 of the year. In April, 1944 was awarded the Order of the Red Banner.
In February 1964, the division was transferred to the Military Transport Aviation and reorganized into the 11 Guards Military Transport Aviation Division, with the re-equipment of An-12 military transport aircraft. In the 1970 and at the beginning of the 1980, it was reequipped on IL-76 and IL-76М aircraft. In 1998, the management of the Guards Military Transport Aviation Division was disbanded. "