Ukrainian Foreign Minister Pavlo Klimkin considers it necessary to introduce biometric visas for Russian citizens arriving in the country. It is reported by the news agency UNN.
We need, firstly, biometric control at the border, secondly, control over all who enter Russia, as it is in other countries, for example, in Israel. Further, if this is not enough, enter not just a visa, but a biometric visa
- he declared.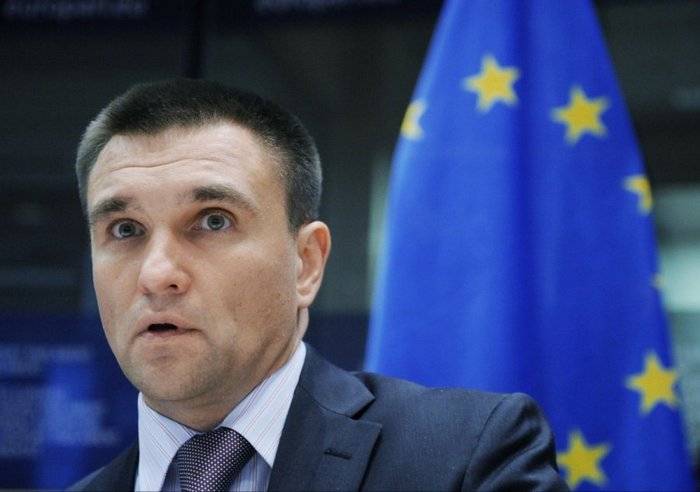 At the same time, the minister noted that all diplomatic relations between Kiev and Moscow today boil down to negotiations on the release of prisoners and meetings in the "Norman format." In addition, Klimkin spoke about the potential breakup of diplomatic relations. In his opinion, it's not worthwhile to break off relations, since there are no "virtually no", and a formal legal gap will harm Ukrainians working in the Russian Federation.
On November 14, it was reported that the party of the Ukrainian president, Petro Poroshenko, was discussing the possibility of making a profit from breaking up relations with Russia.