A long-range strategic drone of the US Air Force RQ-4A Global Hawk made a reconnaissance flight along the borders of the Leningrad, Pskov and Kaliningrad regions.
According to monitoring data from Western
aviation
resources, this unit at night rose from the Sigonella airbase in Sicily. The drone crossed the borders of Greece, Bulgaria, Ukraine and Poland, entered the airspace of Estonia, Latvia and Lithuania, and then cruised along the air and sea borders of the North-West of Russia during the previous day.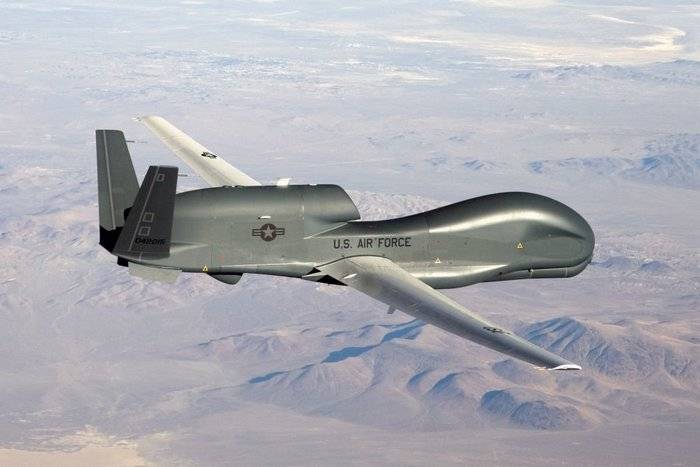 The American unmanned reconnaissance aircraft was at an altitude of 16 kilometers and was moving at an average speed of 630 kilometers per hour.
On the strategic drones of the US Air Force RQ-4A Global Hawk it is known that on board are high-resolution cameras, infrared sensors and radar to track moving objects. These automatic reconnaissance aircraft can monitor the situation to a depth of 300 kilometers.
It can also track point targets and transmit information about their location via satellite communication channel. Add that RQ-4A Global Hawk can be in the air for 30 hours at an altitude of up to 18 000 meters.
From open sources it is known that the price of one such device is 140 million dollars, and the hour of its flight costs over 130 thousand dollars, reports "RG-Force"