The frigate Admiral Grigorovich, who repeatedly attacked terrorist positions in Syria, is again heading to the Mediterranean Sea, the commander of the Black Sea said.
fleet
Alexander Vitko.
At present, the Veliky Novgorod and Kolpino submarines perform tasks in the Mediterranean Sea, the Admiral Grigorovich frigate is also sent there.
- Vitko said in an interview with the newspaper "Red Star".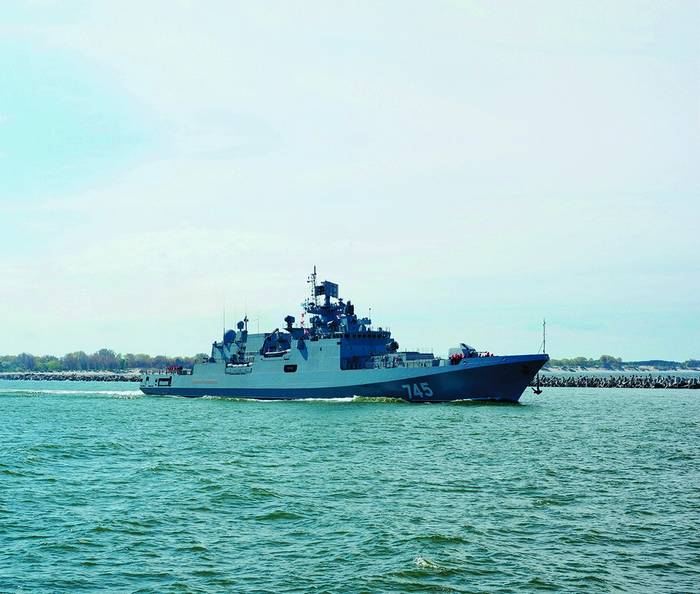 In July of this year, "Admiral Grigorovich" returned to Sevastopol after a four-month campaign, during which he, as part of the permanent compound of the Russian Navy in the Mediterranean, performed tasks off the coast of Syria.
The 1135.6 project ships are designed to counter surface ships and submarines, to repel attacks of air attack weapons, both independently and as part of formations. They have universal missile and artillery weapons and modern radio equipment for anti-submarine and air defense.
The frigates have a displacement of 4 thousands of tons, the speed of travel - 30 nodes, autonomy - 30 days, crew - 200 people. In service of the ships are the Caliber or Onyx extended-range cruise missiles, the Shtil missile system, the 100 caliber millimeter artillery, the Kortik anti-aircraft missile system, torpedoes, the Ka-31 helicopter, reports
RIA News
.